Career Paths with a Bachelors Degree in Accounting
Career Paths with a Bachelors Degree in Accounting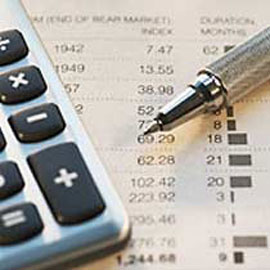 Earning an accounting degree is an excellent way to get started on a successful career path. A variety of employers are seeking candidates with this qualification as a prerequisite. In general, accountants enjoy low levels of stress on the job and receive competitive compensation and benefits. People with a gift for mathematics and analysis will find that accounting is a good fit for them. The field also requires good business sense and unimpeachable ethics. A four-year bachelor's degree is a good method for obtaining entry level employment, though further certifications or a master's degree may be necessary for some positions.
Here is some information about the jobs, opportunities and work environments that we found on the Bureau of Labor Statistics website:
After graduating with a Bachelor of Accounting or a Bachelors of Business Administration (BBA) specializing in Accounting, the student can be prepared for many different areas of employment. The vast majority of these graduates choose to become public accountants. Typically, they find employment with established public accounting firms where they work under the direction of experienced managers for several years. They may work on accounts for individuals or business entities. The primary functions of the public accountant include the preparation and verification of important financial documents, planning finances for businesses or individuals and providing budget analyses. They may provide advice and information while also giving assistance with bookkeeping and auditing. Experienced public accountants sometimes break away from an established firm to start their own firm.
Some public accountants choose to specialize in areas like taxation or forensic accounting. Working in a specialized area requires further education. A student in a bachelor's degree program may concentrate their studies in one of these areas or may have to wait to specialize until they are on the job, depending upon the program in which they are enrolled. Many public accountants choose to obtain a certification. This certification grants them the title of CPA and allows them to file reports with the Securities and Exchange Commission. Precise requirements for obtaining the certification vary between states which is why you should compare these requirements with any accounting degree program you may be considering.
Other graduates become corporate accountants. Rather than working for a public accounting firm, the corporate accountant is most typically employed by a corporation. In this position, the accountant is essentially monitoring the company's money. They track how much of it there is and where it is going. They also prepare budgets and forecasts. In some companies, the corporate accountant reviews financial reports with regard to topics like taxes and shareholder payments. Some management accountants oversee other accounting departments within the corporation, such as payroll and purchasing departments. It is not unusual for a management accountant to be respected within their company.
Government accountants can find positions with city, county and state governments, but the majority of the jobs are found with the federal government. The IRS hires the largest share of government accountants, but other agencies like the Securities and Exchange Commission and the Department of Defense also employ accountants. Working for government agencies offers steady employment. Most government accountants prepare and analyze financial documents. They may also audit businesses that are subject to government oversight. Government accountants ensure that all expenses are being reported and revenues are being received in accordance with the law.
Other graduates of Bachelors in accounting choose to work as internal auditors. An internal auditor is employed by a corporation or other business entity to analyze the work performed by employees to uncover any inconsistencies or irregularities. The internal auditor may be able to detect instances of fraud or embezzlement. On the other hand, they may uncover more efficient and cost effective ways of doing business. Accordingly, they frequently assist their employer to stay within financial budgets and find new ways to save money. The internal auditor is occasionally expected to create their own methods of tracking and analyzing a business' transactions. The ability to work independently and creatively is indispensable for the internal auditor.
People who choose to earn a bachelor's degree with an emphasis in accounting will find opportunities for meaningful employment. Both the public and private sectors are continually seeking qualified candidates and these positions provide steady work and excellent remuneration. Accounting is by no means the dry, by the numbers career that has often been portrayed in the popular media. In fact, being an experienced accountant can lead to opportunities and projects that make the accountant feel a great deal more like a detective than a bean counter. With a bachelor's degree and experience, many accountants are able to find satisfying work.
---
http://www.bls.gov/ooh/Business-and-Financial/Accountants-and-auditors.htm
This article is presented by American InterContinental University (AIU). Contact us today if you're interested in an opportunity to develop knowledge and relevant skills with an industry-current degree program from AIU.