5 Tips For Selecting An MBA Specialization
5 Tips For Selecting An MBA Specialization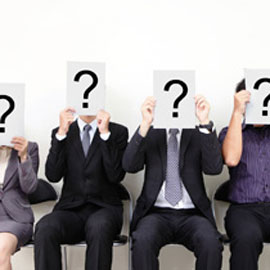 Many business professionals could someday face the challenge of deciding whether or not to return to school to earn a graduate degree. One of the most popular graduate degree options for business professionals is the Master of Business Administration (MBA). The MBA is held in high regard among employers because of the overall foundation in business tactics and functions that graduates receive.
There is more than just one type of MBA available for students considering the program however. In addition to a general Business Administration program, there are MBA specializations available in a number of business sectors that graduates can pursue. According to Monster.com, some of these specializations include Finance, International Business, Marketing, Accounting, Information Systems, and Technology Management.
How should students go about deciding which specialization is best for them? There are a number of ways that individuals can easily make that decision and get on the road to earning a specialized MBA that pays off in the long run.
Not All Degrees Are Created Equal!
While an MBA can help you for effective leadership in today's fast-paced business world, not all of the MBA degree programs out there are the same. When examining any MBA program, make sure the program is accredited by an accrediting body, such as The Accreditation Council for Business Schools and Programs (ACBSP). ACBSP accreditation certifies that the teaching and learning processes of these programs within a business school meet rigorous educational standards. ACBSP is a leading specialized accreditation association for business education supporting, celebrating, and rewarding teaching excellence. Established in 1988, ACBSP is the only business accrediting organization for all associate, baccalaureate, and graduate degree programs.
A degree in an accredited MBA program can be the differentiator in today's competitive job market, so be sure to ask questions about accreditation when talking to any college or university.
Build Upon Prior Experience
With a number of MBA specializations available, it might be tempting to reach outside the box and choose something that seems interesting. One of the best tips for those looking for a specialized MBA should consider comparing their work experience with specialized programs available. Those working in the field of finance and looking to advance in their field would be well advised to choose a finance specialization to help open doors to upper level management.
Can an MBA Help with Career Change?
On the other side of the coin, if that same individual in finance has reached a glass ceiling and sees no potential for growth in that field a new specialization might be necessary. The most important thing is to match up career experience and future potential in that field when considering a specialization.
Return on Investment
Returning to school to pursue an MBA is a big investment in terms of time and money. If that investment is going to be made by business professionals, it is important that their investment pays off in the long run in terms of improved salary potential. Earning an MBA just to have an MBA isn't going to be a golden ticket to a six-figure salary.
Before deciding upon a specialization within an MBA program, do some research to determine which programs may assist graduates seeking higher salaries later in their career. According to Monster.com, Finance, International Business, Information Systems, Technology Management, and Marketing are the most likely specializations to help graduates pursue higher paying careers in the future. Each of these specialized MBAs can help graduates pursue positions with median pay levels reaching into the six-figure range.
Is There Demand for that MBA Specialization?
A degree that isn't in demand is worth little more than the paper it is printed on. After investing time and money in earning that degree, graduates need that degree to help them improve their career. Yahoo! Education points out that an MBA in areas like Finance and Economics are currently in demand among employers.
Does it Interest YOU?
The biggest tip any individual can get is more of a general education tip, but it still applies to MBA hopefuls looking into specializations. Those considering a return to school for an MBA should be interested in doing so for their own benefit, not because they've been told it is a good idea. The specialization an individual chooses should interest them in addition to being useful for them during their career.
---
http://education.yahoo.net/articles/tips_for_choosing_a_degree.htm
http://career-advice.monster.com/salary-benefits/salary-information/best-paying-mbas/article.aspx
http://career-advice.monster.com/salary-benefits/salary-information/The-Value-of-an-MBA/article.aspx
http://education.yahoo.net/articles/top_trending_degrees.htm?wid=1004&svkid=HUYV&usid=f4805a5f-6a6e-41b6-bf95-016da21dc59c