Top 10 Reasons to Earn a Bachelor's in Accounting
Top 10 Reasons to Earn a Bachelor's in Accounting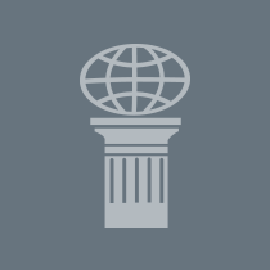 Everyone develops certain skill sets as they grow up and move through elementary school, middle school, and high school. The role of colleges and universities is to hone those inherent skills and help make graduates employable in the future. Those with a head for numbers and math might find that a career in accounting is a great option for them. But why should they pursue an accounting degree? Consider these ten reasons to earn a Bachelor's in Accounting.
Attract Employers
Yahoo! Education ranked a Bachelor's in Accounting as the second degree in a list of five degrees employers are looking for in 2012 graduates. The National Association of Colleges and Employers (NACE) found in the "Jobs Outlook 2012" that 59% of employers are looking to hire accounting grads this year.
In-Demand Career
The same NACE survey found that accountants in particular are in high demand among employers in 2012. The reason for this is increasing complexity of rules and requirements businesses must follow as a result of new laws and regulations.
Second-Act Career
Sometimes college students get it wrong with their first college degree choice. For those who have seen the job market for their current degree shrink or advancement become stagnant, a Bachelor's in Accounting might help them pursue a second-act career. Accounting is a strong second-act career choice because it can help open the door to numerous opportunities in various industries with businesses big and small.
Flexible for Adult Students
Those who are already employed and looking to bolster their resume or change careers may find a Bachelor's in Accounting a great degree to earn online. Yahoo! Education ranked accounting as the top degree on a list of the top flexible degrees for adult students. Accounting degrees can be earned online while still working and may lead to career advancement or career change.
Versatility
Yahoo! Education ranked accounting degrees as extremely versatile for college students due in large part to one factor already mentioned on this list, demand. Every business has to balance the books, analyze financial data, and track income and expenses. In addition to being in-demand, accountants are needed by every business in every field, making the degree one of the most versatile available.
Value in the Future
According to Yahoo! Education, business graduates with a focus in finance and accounting are among the best paid entry-level employees in 2012. Accountants made the list of top three positions for entry-level pay. Of course, every person's experience will vary based on their geographic location, amount of experience and other factors.
Introverts Welcome
Not everyone is outgoing and charismatic. Some of us lead a quieter life and even feel a sense of anxiety when interacting with others. Accounting degree programs are excellent for introverts for two reasons. First, accounting degrees can be earned online in the privacy of one's home. Second, upon graduation accountants often spend more time during their career working with numbers and data than other employees.
Harness Your Problem-Solving Skills
Certain accounting careers are perfect for individuals with a knack for solving problems. According to Yahoo! Education, working as a Personal Financial Advisor is perfect for individuals who relish the opportunity to solve problems because the role requires individuals to monitor clients' investments and be able to adjust with the market's ups and downs.
Useful in A Variety of Industries
A Yahoo! Education analysis of the biggest roles in many industries found accounting graduates well positioned to pursue important roles such as a Financial Analyst. This particular position is expected to experience 23 percent job growth for the decade 2010 to 2020 and a Bachelor's in Accounting helps prepare individuals for the position. Experience in the field and other variables also come into play.
Make it to the Peak
Many who enter the field of business probably dream of reaching top executive positions such as a Chief Executive Officer or Chief Financial Officer. While advanced degrees and years of work experience are eventually required to even pursue these roles, a Bachelor's in Accounting is a solid foundation needed early on to set individuals on the right path toward pursuing positions such as a CFO, according to the United States Bureau of Labor Statistics.
---
http://education.yahoo.net/articles/most_marketable_degrees.htm?wid=1004&svkid=EZPJ&usid=95d2e9f9-626c-463d-af89-dacf5db3d70d
http://education.yahoo.net/articles/second-act_degrees.htm?wid=1004&svkid=EZPJ&usid=95d2e9f9-626c-463d-af89-dacf5db3d70d
http://education.yahoo.net/articles/degrees_for_adults.htm?wid=1004&svkid=EZPJ&usid=95d2e9f9-626c-463d-af89-dacf5db3d70d
http://education.yahoo.net/articles/useful_college_majors.htm?wid=1004&svkid=EZPJ&usid=95d2e9f9-626c-463d-af89-dacf5db3d70d
http://education.yahoo.net/articles/online_degrees_for_introverts.htm?wid=1004&svkid=EZPJ&usid=7ba19d72-78f1-4829-9d58-8f1941908a23
http://education.yahoo.net/articles/problem-solving_careers.htm?wid=1004&svkid=EZPJ&usid=7ba19d72-78f1-4829-9d58-8f1941908a23
http://education.yahoo.net/articles/where_are_the_jobs_now.htm?wid=1004&svkid=EZPJ&usid=7ba19d72-78f1-4829-9d58-8f1941908a23
http://www.bls.gov/ooh/management/top-executives.htm#tab-4