What Do Employers Really Think About Online Degrees?
What Do Employers Really Think About Online Degrees?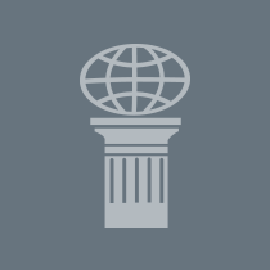 Faster internet speeds, Wi-Fi and a plethora of connected handheld devices have inspired something of an online education revolution. Over 6.7 million students were taking at least one online course during the fall 2011 term. That's an increase of 570,000 students over the previous year, according to the 2012 Survey of Online Learning.*
Yet despite steady increases in online enrollment, online learning is not new. Degree-granting institutions with online classes have been around for nearly 25 years. Still, among students considering this form of education, a common question often arises: "How do employers view online degrees?"
John Zappa is CEO of EdLink, America's largest outsourced provider of employee tuition assistance programs. His company works with traditional brick-and-mortar schools as well as online universities to help their corporate clients grow and maintain an educated workforce. In AIU's recent Serious Talk Webinar, Zappa shared his perspective on what companies think about degrees earned online:
YouTube Module block
There's no doubt that online education is here to stay. Here are a few factors that can help an online degree stand out in the marketplace:
Accreditation
Accredited colleges have to complete a rigorous evaluation to prove that they provide a quality education to the public. Once accredited, schools have to renew their accreditation regularly or when they make a change. However, not all accreditation is created equal. Look for colleges whose accreditation is recognized by the U.S. Department of Education and the Council for Higher Education.
Discipline
Online classes can be just as challenging as traditional classes. In fact, taking a course online requires students to be proactive and communicate over chats, discussion boards, text or email in order to complete group assignments and participate in discussions. What's more, employers may recognize that candidates who have successfully earned a degree online possess drive, motivation, self-direction and a strong work ethic — qualities that can also make a top-notch employee.
Experience
Because so many working professionals attend them, online programs are often designed to provide career-focused learning centered on current business scenarios. This can include group projects or exercises that develop critical thinking skills needed in the workplace. Having a reputation for providing real-world knowledge may make your online credentials shine.
Tech Savvy
As the number of online students increases, employers may perceive graduates of online schools as more tech-savvy than their traditional-school counterparts, seeing them as having the potential to help companies be successful — and stay connected — in an increasingly online marketplace.
---
*Source: Going the Distance: Online Education in the United States, 2011