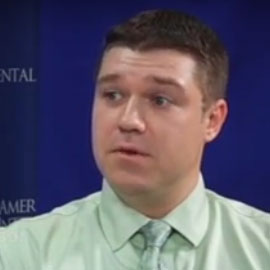 Every year thousands of students let misconceptions about financial aid keep them from applying for, and getting, the aid they may be eligible to receive.
This August, AIU hosted a live, streaming webinar Debunking the Myths of Financial Aid. Phil Olsen, a financial aid expert and AIU's Vice President of Financial Aid discusses what you need to know about FAFSA in the video below.
Watch Now: Debunking the Myths of Financial Aid
Watch Now: What is the FAFSA?
Here are some additional things to keep in mind while completing the FAFSA:
Fill out the form. In order to apply for any federal aid for college, you must first fill out and submit a Free Application for Student Aid (FAFSA). Need help? Download our FAFSA guide.
File annually.You need to file a FAFSA application for each award year that you want to apply for aid.
Filing deadlines. The FAFSA award year begins on July 1 and goes through June 30 of the following year and a new FAFSA application becomes available each January 1. When you should apply really depends on your school and how the school year is structured (semester, trimesters, quarters) as well as your expected attendance timeframe. Check with your school to find out when you should complete the FAFSA.
A faster FAFSA. Completing the FAFSA has gotten much faster and easier over the years. Most people now complete the FAFSA online at www.fafsa.gov. You may even be able to select to load your IRS information directly into the form, which often speeds up the process.
---
RELATED: Download Our Financial Aid Guide
---
FAFSA and your schools. When you fill out your FAFSA application, indicate what schools you may want to attend, and the Department of Education will send your FAFSA eligibility information directly to the schools of your choice.
Get an estimate. If you aren't ready to fill out a FAFSA form, but you want an idea of what financial aid you might qualify for, you can fill out what is called a net price calculator at the school of your choice. This tool will ask you similar questions as the FAFSA and takes less than 10 minutes to complete.