How Many Credits Do You Need for a Bachelor's Degree?
How Many Credits Do You Need for a Bachelor's Degree?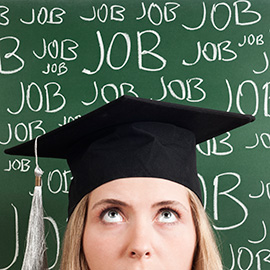 How many credits do you need for a bachelor's degree?
You'll need 180 quarter credit hours under your belt to earn a bachelor's degree from American InterContinental University (AIU), a leading online education provider that is accredited by the Higher Learning Commission.
You should know if you're comparing schools, that higher education institutions count credits in different ways. AIU, for instance, measures credits in quarter hours. Other schools measure credits in semester hours. (For comparison's sake, 180 quarter hours equals 120 semester hours.)
While the total number of credit and courses required varies by university, what's particularly different at AIU is what types of courses those credits come from at AIU, career-focused specializations mean more of your courses will be in your field of interest than at other similar schools. With more concentrated courses, you can develop a greater foundation of knowledge, and your knowledge base can be further enriched by fellow students and professors who have real-life experience in your field of study.
You will, of course, still need to take a variety of general education courses to meet your bachelor's degree requirements. AIU's general education courses are designed to help you build a strong basis of skills that are widely necessary for the workplace, such as communications, technological competence, and math.
How long does it take to get your bachelor's degree? Typically, this takes a full-time student at a traditional college four years, but many factors can impact the time you have to dedicate to schooling. Accelerated online programs like AIU's, for example, allow students to earn their bachelor's in as little as 36 months. You may also be able to receive credit for past school, work or military experience that can further reduce the amount of time it takes to complete your degree program. So, for instance, if you're currently a working professional and are wondering how many credits you need for a bachelor's degree in business, you should explore whether you can benefit from an accelerated program where you could possibly earn credit from what you learned on the job. Conversely, if you find a part-time school schedule works better for you because of work, family or other obligations, then it might take you longer than four years to earn your degree. It's up to you to decide what pacing best fits your goals and your life.
Whatever path you decide to take, know AIU has the same goal you do: To earn you a quality bachelor's degree that will help you forward your career and achieve your goals. You just have to make it to that magic number of 180 quarter credit hours!