Business Management Skills Employers Want
Business Management Skills Employers Want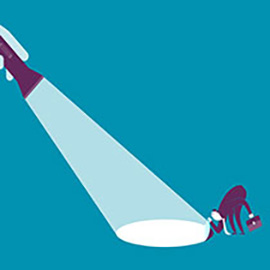 In today's competitive market, you know employers are looking for more in their business management hires: more know-how, more abilities and more potential. But what specific knowledge and skill sets do employers prize most in prospective employees? The best way to find out is to go straight to the job listings themselves.
Labor market analytics company Burning Glass analyzed 1.9 million job posts for management-related roles in 2014 to find out the top business management skills employers seek in their new hires. This valuable information can assist you not only in shaping the goals to work toward in building these in-demand skills but also in crafting your resume and knowing what to highlight in interviews.
What's particularly helpful is that the Burning Glass analysis breaks down the skill sets in greatest demand by both specialized skills—the technical skills required to do the job—and baseline skills, the all-important "soft skills" applicable across industries and job titles. Find out what they are below, and then learn the steps you can take to use this information to your advantage.
The top 10 specialized business management skills employers want when searching for employees include knowledge and know-how in:
Accounting
Business development
Scheduling
Collaboration
Sales
Sales Management
Contract management
Decision making
Business planning
Business administration1
Meanwhile, the top 10 baseline management skills in greatest demand are:
Communication skills
Organizational skills
Writing
Planning
Project management
Microsoft Excel
Problem solving
Supervisory abilities
Building effective relationships
Budgeting2
Knowing what talents employers prize in their business management hires is the first step; the second is to take action to make sure you can build and develop those skills to best position yourself for future success. Here are three ways to get started:
Offer to take on leadership roles or extra projects in your current position. These roles or projects can be small or big depending on where you are in your career and what opportunities arise. But every time you take this sort of initiative—and then perform well—your bosses will notice. At the same time, each opportunity will give you the chance to expand your experience and develop and hone your abilities outside the scope of what your normal duties would allow.
Find a mentor. Look for someone in your company or your field who you believe has many of the skills employers identified as being critical to success. Ask if that person is willing to mentor you and tell her or him specifically what your goals are for your future career trajectory.
Continue your education. If you've got some experience but don't have that next-level degree, whether it be a bachelor's or master's, consider going back to school to round out your knowledge. Look for a quality, accredited university that gives you the flexibility to continue working full-time while also furthering your education and becoming proficient in the skills sets that are in greatest demand.
Taking these steps can help set you up for success and boost your abilities so that the next time you see a job posting that interests you, you can have the confidence to go after it.
Ready to learn more? Explore business degrees at AIU.
---
1. Labor/Insight (Burning Glass Technologies), 1/1/14-12/31/14
2. Labor/Insight (Burning Glass Technologies), 1/1/14-12/31/14