Going Back to College After Dropping Out: 4 Strategies for Student Success
Going Back to College After Dropping Out: 4 Strategies for Student Success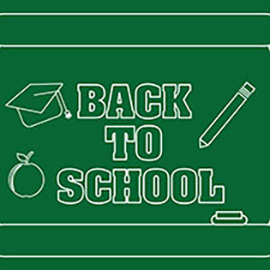 If you're thinking about going back to college after dropping out, you're not alone. People leave college for many reasons, whether the specific program or school in which they enrolled wasn't a good fit or other life events simply took priority. Adults going back to college have several factors to consider when determining which program to enroll in, from clarifying their goals to selecting a learning style that's a good fit for their needs. Here is a closer look at four key steps to take to ensure that going back to college after dropping out is a positive experience.
Clarify Your Goals, Concerns, and Objectives: Returning to school to finish your degree is a big step. You may have lingering concerns or doubts based on your prior experience. One step that can help you ensure your success is taking the time to think through what didn't work last time. For example, if family or work obligations interfered, it's important to prioritize a time management plan. Understanding the factors that could potentially cause challenges for you gives you the opportunity to develop strategies to cope with them. If you were unclear about what you wanted to do before but now have more well-defined career goals, you're more likely to choose a major that's right for you. Don't be afraid to discuss these issues with an admissions advisor to ensure that a program or university meets your needs and expectations.
Choose a Learning Format: Today's colleges and universities offer degrees in a range of formats, included online degrees, on campus, and in a blended combination of the two. Each format offers different benefits and may resonate with you depending on your preferred style of learning. Busy parents or professionals often appreciate the flexibility that online learning or blended programs offer. Selecting a format based on your goals, individual strengths and learning objectives can help provide the support needed to complete your degree and reach your professional ambitions.
Learn About Getting Credit for Prior School, Work and Life Experiences: If you've already spent time taking classes, explore transfer credits. Transfer credits may allow you to apply course credits that you've earned at other institutions toward your degree. While not every class may transfer in, the credits you do receive can get you closer to your goal of completing your degree. Each transfer credit that's accepted can help you graduate sooner and reduce the costs of going back to college. Some programs also recognize that learning takes place outside the classroom, so be sure to explore whether you can earn credit for professional experience, military service, and other achievements through an experiential learning program. Discuss your options to learn how best to capitalize on your experience and previous learning efforts.
Get Support Where You Need it: Readjusting to an academic environment can be challenging. From developing good study habits to understanding how to navigate the academic support resources at your school, one of the best steps you can take is learning what support systems exist. Look for a university that offers students resources such as student advisors to partner with you on your educational journey, and take the time to establish relationships with your professors. Get to know the library, tutoring and other academic support services, and network with other students. If you've taken these steps, you'll be prepared to ask for help and get the right support to navigate even the most difficult problem that arises.
While going back to college after leaving may seem challenging, it can be the first step to a fulfilling professional and personal life. Making the most of your previous college experience and taking the steps to maximize the resources in your new program can help set you up for success.
Ready to take the next step? Explore online degree programs at AIU.