Have questions?
Contact our advisors for help with your application.
Not ready to apply?
Request more information today.
AIU does not do business in the Commonwealth of Massachusetts or the European Union (EU) and does not accept applications from residents of these jurisdictions seeking to enroll at the University.
Take the
next step.
Classes start
July 17, 2019!
Complete this form and an AIU Admissions Advisor will contact you and provide further assistance.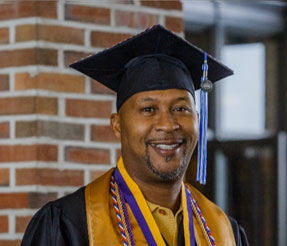 "The online option attracted me to AIU. The online atmosphere was great. AIU provided the tools and all the different resources to help me be successful in my degree."
- Anthony Wheatley
MBA 2018
BBA 2015