Online Criminal Justice Degrees
If you have a strong desire to serve your community or a passion for the law, you may be a good candidate to pursue an online criminal justice degree from AIU. Opportunities in the criminal justice field exist at the local, state, and federal levels of government. Our online criminal justice programs cover a broad range of criminal justice topics and offer an opportunity to study this field.
AIU's Online Criminal Justice Degree Benefits
AIU accepts up to 75% of the qualifying credits needed toward your degree.1
Intellipath® allows you to personalize your learning plan and skip what you already know to have a more efficient educational experience.
Convenient and flexible online courses offer options designed to work around a busy schedule and allow you to read, listen to, or watch, customized course content from any web-enabled device.
Tuition and graduation calculator give you a general estimate of how much it may cost to complete an online program at AIU based on the information you provide.
24/7 technical support team available.
A bachelor's degree in criminal justice covers subjects ranging from law enforcement, corrections, the courts, and juvenile justice to constitutional law, criminal investigation, computer crimes and criminology. When pursuing your online criminal justice degree at AIU, specialized courses can help you explore essential tools to broaden and deepen your knowledge in this field.
Our online criminal justice programs can help those with previous law enforcement and training turn prior experience into credit. Based on successful completion of classes at a state-approved law enforcement academy or training program, you may be eligible for up to 36 credits towards a Bachelor's degree in Criminal Justice at AIU.2
If you're trying to decide which criminal justice specialization may be right for you, first decide which of the following areas interest you the most.
Online Criminal Justice Associate Degree
Our online criminal justice associate degree program explores the foundational areas of the criminal justice system that include law enforcement, the courts, corrections and the juvenile justice system. Curriculum covers crime in America, the criminal justice process, and an overview of theoretical perspectives in criminology.
Online Criminal Justice Degree
Our online criminal justice bachelor's degree program is structured for those who seek a broad overview in this area of interest. The specialized curriculum focuses on the criminal justice system, as well as legal and public policy. Coursework allows you to explore the impact of crime on victims in addition to examining evidence, plus the theory of juvenile justice and delinquency.
Online Specialization in Corrections and Case Management
Our online corrections degree program focuses on case management and offers a deeper understanding of the complex dynamics of addiction and offender treatment. In this criminal justice curriculum, you can study the history of criminal punishment and discover the historical context of prison law. You will also examine various factors utilized to develop personalized sentencing and treatment plans for individual offenders.
Online Specialization in Forensic Science
Our online forensic science degree program offers a unique blend of science in criminal justice, law enforcement practice and crime scene investigation. You can study how to conduct a crime scene investigation and work to acquire specific skills such as interviewing witnesses and interpreting crime scene photography. Coursework allows you to explore forensic psychology and study abnormal human behavior and forensic biology.
Online Specialization in Homeland Security and Crisis Management
Our homeland security degree online program focuses on crisis management. You can study key security issues facing our country. In this curriculum, you can also explore the dynamics of how to provide security in different settings, work to develop skills to resolve conflict in catastrophic incidents, and examine the psychological impact of terrorist attacks
---
1. Transfer credit is evaluated on an individual basis. Not all credits are eligible to transfer. See the University catalog regarding AIU's transfer credit policies.
2. http://aiuniv.smartcatalogiq.com/en/2019/Catalog/ACADEMIC-MATTERS/Registrar-Services-and-Student-Records/Transfer-of-College-Credit-Military-Credit-and-Prior-Learning-Assessment/Law-Enforcement-Advanced-Standing-Program
Take the
next step.
Classes start
July 17, 2019!
Complete this form and an AIU Admissions Advisor will contact you and provide further assistance.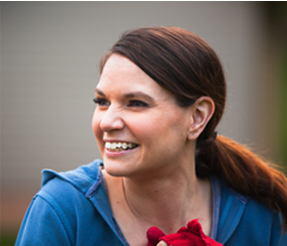 "I don't think I would have the life that I have right now if I would not have gone back to AIU and finished my degree."
- Amanda Schmeichel,
BBA 2015
BBA 2015
Get Credit for Your Law Enforcement Training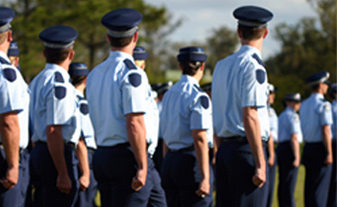 At AIU, your prior law enforcement training can earn you 36 college credits toward a bachelor's degree in criminal justice, saving you up to 20 percent on tuition. You can also save time by taking fewer courses that cover the basics and focus on more advanced classes.
Do you qualify for transfer credits? During the admissions process, you can submit unofficial transcripts for a free evaluation by the Prior Learning Assessment team. Don't delay; enroll in our criminal justice program today.
Review Transfer Credit Guide

(Link to AIU Transfer Guide)
Students choose to pursue criminal justice degrees for a number of different reasons, from seeking an administrative role at a corrections facility to pursuing a position with Homeland Security. Read more
One of the first steps in how to choose a criminal justice specialization is to think about in what stage of the system you want to work, and what motivates your interest in criminal justice in the first place. Read more