Business Degrees at AIU
Our associate, bachelor's and master's degree programs in business administration are designed to help you prepare for your career path.
Take the next step and explore our degree programs below.
Review our Student Learning Achievement Data here.
Take the
next step.
Classes start
July 17, 2019!
Complete this form and an AIU Admissions Advisor will contact you and provide further assistance.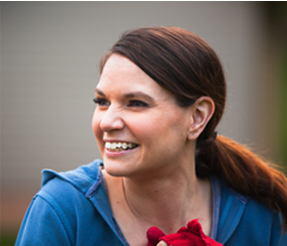 "I don't think I would have the life that I have right now if I would not have gone back to AIU and finished my degree."
- Amanda Schmeichel,
BBA 2015
BBA 2015
The business world moves fast. Prepare for the next step.
Step up and Save up to 25% on Your Master's Degree by taking master's classes in your bachelor's program.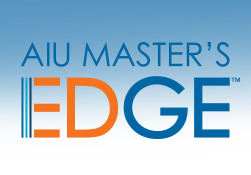 It takes industry experts to help you become one.
Much of the knowledge you'll have the opportunity to develop in the classroom comes from our faculty's experience in the field. Among our AIU faculty are recognized industry specialists, many of whom have served as executives and entrepreneurs.
AIU One-Year Online MBA Program
Pursue AIU's one-year online MBA program. Designed with 24/7 flexibility for busy professionals, this accredited MBA program can be completed in less than 12 months.
Watch Amanda's AIU Success Story and Get Inspired
She left college to raise her kids and struggled to make ends meet as a single mom. Then, a friend recommended AIU. Meet Amanda Schmeichel and she what she has to say about AIU.
"If I wouldn't have gotten my education, I'd still be stuck at the point where I couldn't progress any further. I would still be stuck there wondering if there was a way out."
Online Business Degree Programs at AIU
A degree may open the door to a variety of opportunities and diverse career paths. The degree programs offered at AIU will not necessarily lead to the featured careers. This collection of articles is intended to help inform and guide you through the process of determining which level of degree and types of certifications align with your desired career path.
Earning an online business degree is possible with American InterContinental University (AIU). With business degrees at the associate, bachelor's, and master's level, AIU offers multiple online business degree programs with a variety of specializations. These degree programs are flexible in nature: they can be taken on a part-time or full-time basis, coursework can be completed anywhere with an internet connection, and it's possible to earn an advanced degree in as little as one year.
Types of Online Business Degrees
The business programs at American InterContinental University are Accreditation Council for Business Schools and Programs (ACBSP) accredited. Moreover, these degrees are offered at the undergraduate and graduate levels to suit seasoned business professionals along with those who are completely new to the subject.
At AIU, we offer the following online business programs:
Associate of Arts in Business Administration – An associate degree is designed to help students develop foundational knowledge of their field and help them prepare for entry-level opportunities. The Associate of Arts in Business Administration, therefore, is meant to introduce students to disciplines such as accounting, marketing, economics, and effective business communication.
Bachelor of Business Administration (BBA) – A bachelor's degree will build on the foundational courses of an associate's degree by exploring the topics with greater depth, introducing students to important quantitative tools used to understand business and economics. These online business programs also have the goal of fomenting leadership skills and discussing potential ethical complications in the field. Within the BBA program, students are also able to select from a wide range of specializations, including Accounting, Finance, Project Management, and Human Resource Management, among others.
Master of Business Administration (MBA) – A Master of Business Administration is designed to provide in-depth knowledge of the field beyond what a bachelor's degree covers. It's possible to earn an MBA online in one year at AIU, and a variety of specializations are available including Healthcare Management, Technology Management, and Marketing.
How Long Does It Take to Earn a Business Degree Online?
The amount of time it takes to complete your degree depends on the requirements of your chosen online business degree program and whether you're working toward graduation on a part-time or full-time basis. Regardless, it is possible to earn an online business degree if you're dedicated to achieving it. A typical program length is as follows:
Associate of Arts in Business Administration – Requires a total of 90 credit hours, and can be completed in as little as 18 months*.
Bachelor of Business Administration (BBA) – Requires a total of 180 credit hours, and can be completed in as little as 36 months**.
Master of Business Administration (MBA) – Requires a total of 48 credit hours, and can be completed in 12 months.
The timeline for your online business degree may be accelerated if you are eligible for prior learning credits from past coursework, qualifying professional or military experience.
Career-Focused Curriculum
AIU's online business courses are designed to present the information desired in the field by offering a solid foundation in business and economic principles, then offering further specialization options. Some of the required courses for AIU's BBA program are:
With these and other foundational online business classes covered, AIU aims to help students prepare to confidently approach coursework in their specialization of choice and enter the workforce with the skills desired to potentially succeed as business professionals.
How Much Does It Cost to Earn an Online Business Degree?
Full-time tuition and fees for AIU's online business degree programs are as follows:
Associate of Arts in Business Administration – $325 per credit hour, $29,250 total tuition charge.
Bachelor of Business Administration – $325 per credit hour, $58,500 total tuition charge.
Master of Business Administration – $611 per credit hour, $29,328 total tuition charge.
The total tuition charge includes all necessary software and course materials for online programs. However, tuition and fees may vary due to transfer credits, repeated courses, or program pacing.
Fees
Technology Fee – $175 per term
Graduation Fee – $150
Tuition and Graduation Calculator
Fortunately, planning for college expenses doesn't have to be stressful. AIU's Tuition and Graduation Calculator makes it easy to estimate the cost and timeline of earning your accelerated business degree online. To obtain an estimate, you need to provide the following information:
Name
Phone Number
Email Address
Program
Start Date
Course Load
Ways to Save on Costs
Grants – AIU students may be eligible for a variety of institutional grants, including the AIU Advantage Grant, AIU Veterans Grant, and AIU Lifelong Learning Grant.
Military Benefits – Active military students, including members of the Reserves and National Guard, may be eligible for tuition reduction of up to 45% in undergraduate programs and up to 20% in graduate programs. Additionally, military students and their families may be eligible for a variety of grants and scholarships, including the AIU Veterans Grant, AIU Military Spouse Grant, AIU Yellow Ribbon Grant, and EANGUS Scholarship.
Transfer Credit – Many AIU students have taken courses at other schools; in some cases, those course credits can be transferred and applied toward an online business degree program at AIU***.
Credit for Professional Experience – Sometimes, professional or military experience is related to a degree program, and in those cases that experience may be able to qualify for course credit, pending an assessment or exam***.
Helping Students Become Their Best Selves
American InterContinental University is more than just a place where students can earn a business degree online. AIU is also committed to nurturing students, supporting them in their learning process, and doing everything possible to help them succeed in their education.
Encouragement
"AIU did everything they could to… keep us engaged and to graduate."
– Ramon Romero, Operations Manager, Novelis (Master of Information Technology, 2012; MBA, 2011; BS in Criminal Justice, 2005)
Mr. Romero attributes part of his success to the confidence he built during his time working toward an online degree at AIU. "I have the edge because I feel like I have the backing of AIU," he said, adding, "I can go into any interview for any position I want and have that confidence."
Validation and Guidance
"The attitude at AIU was, 'This person is going to be successful'… I wouldn't have a Master's degree if I didn't go to AIU."
– Lori Wilcox, City Clerk, City of Chicago Heights (2013 Graduate)
Ms. Wilcox praised AIU's emphasis on creating a welcoming, encouraging environment for all students, including non-traditional students. She went on to become the first elected city clerk in the city of Chicago Heights. She credits AIU for encouraging and supporting her while she worked toward her degree, saying, "They met the needs of the working individual that is being pulled in a million different areas."
Support
"I didn't finish college the first time I went, so I felt kind of bad about myself… I looked up AIU online and I did get excited and see that maybe there could be a light at the end of the tunnel, that I could actually do this and that I could progress forward and that I could complete something."
– Amanda Schmeichel, Worship & Communications Director, Homestead Church, (2015 Graduate)
Ms. Schmeichel worked a number of odd jobs before attending AIU, and was passed over for promotions on several occasions due to her lack of a degree. With the credits she transferred over from her previous, college experience, she was able to earn her bachelor's degree in only 22 months.
Ready to Take Your Education Into Your Own Hands? Apply to AIU
AIU works to create a supportive environment to help students reach their full potential. With flexible online business programs to suit a variety of interests, request information about how you can pursue your education.