AIU Online Transfer Guide
You may be eligible to transfer in up to 75% of the qualifying credits needed towards your degree.*
Tuition and Financial Aid
Don't let tuition concerns stop you from pursuing a degree. Check out your options.
AIU Grants Guide
Find out if you qualify for one of AIU's grants and scholarships.
Take the
next step.
Classes start
July 17, 2019!
Complete this form and an AIU Admissions Advisor will contact you and provide further assistance.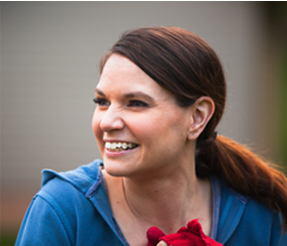 "I don't think I would have the life that I have right now if I would not have gone back to AIU and finished my degree."
- Amanda Schmeichel,
BBA 2015
BBA 2015
What some AIU graduates have said:
What some Graduates have said about the support they received, the community and staff at AIU:
"I like the fact that it's a community, and the advisors, and the professors are really there for you anytime of the day or night."
"AIU has a ton of resources. There's always writing advice from the writing center. There's the library, is phenomenal. I love the library at AIU."
"AIU staff are awesome. I call them my family. They were here for me from start to finish, from orientation to graduation."