Accreditation and Licensure
Institutional Accreditation
American InterContinental University® is regionally accredited by the Higher Learning Commission.
To contact the Higher Learning Commission please visit www.hlcommission.org.
Programmatic Accreditation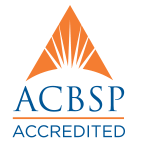 The Master of Education Program at American InterContinental University is awarded TEAC initial accreditation by the Inquiry Brief Commission of Council for the Accreditation of Educator Preparation (CAEP) for a period of three years, from October 2015 - October 2018, to complete the remainder of the five year term, beginning in 2013. The accreditation does not include individual education courses that the Educator Preparation Provider (EPP) offers to P-12 educators for professional development, re-licensure, or other purposes.
State Licensure
AIU is approved by the State of Georgia to operate by the Nonpublic Postsecondary Education Commission (NPEC): 2082 East Exchange Place, Suite 220, Tucker, GA 30084-5305. www.gnpec.org.
AIU is recognized as a private college by the Illinois Board of Higher Education and authorized to grant Associate, Bachelor's and Master's degrees.
American InterContinental University in Houston is authorized by the Texas Higher Education Coordinating Board to offer degrees and courses leading to degrees in Texas. For Houston campus students only: THECB student complaint information is codified under

19 TAC§§1.110-1.120

.
AIU is authorized to offer educational programs and award degrees and diplomas in the State of Wisconsin by the Educational Approval Board, 201 West Washington Avenue, 3rd Floor, Madison WI, 53703. (608) 266-1996

Students are strongly encouraged to utilize AIU's grievance procedure which can be found in the University Catalog. The school's grievance procedure allows for the prompt resolution of grievances. For additional state and accreditor contact information, click HERE.