Study with Knowledgeable Faculty
You'll study with knowledgeable faculty with real-world experience in their field, studying for your field.
Earn Credit for Prior Learning & Experience
You can transfer in up to 75% of the qualifying credits, needed for your program*, allowing you to save up to 75% on tuition and earn a bachelor's degree in as little as 9 months**.
*Transfer credit is evaluated on an individual basis. Not all credits are eligible to transfer. See the University Catalog for transfer credit policies.
**As a bachelor's degree program, this program is designed as a 48 month program; however; many factors will impact your time to completion, including course loads, proficiency and/or transfer credits and breaks.
Learn Anywhere, Anytime, with 24/7 Technical Support
AIU offers flexible, career-focused degrees, with online classes that let you learn how, when and where you prefer.
Make the most of your time with intellipath™ AIU's personalized learning platform.
intellipath™, creates a customized learning map built around our specialized curriculum, allowing you to read, watch or listen to course content based on how you learn best.
Skip what you already know
Focus on what you need to learn
Get support where you need it
Take the next step toward your future. Our Admissions Advisors are here to support you along the way.
Thinking of transferring from community college to a university to complete your degree? Amy Martin, University Registrar at American Intercontinental University, shares her top six tips to help you take this important step forward...
Read more →
Today's college students are often a little older, a little wiser and come back to school with more knowledge than ever before, and many universities have programs that recognize this knowledge with college credit...
Read more →
Take the
next step.
Classes start
March 27, 2019!
Complete this form and an AIU Admissions Advisor will contact you and provide further assistance.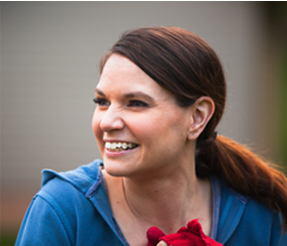 "I don't think I would have the life that I have right now if I would not have gone back to AIU and finished my degree."
- Amanda Schmeichel,
BBA 2015
BBA 2015