Information Technology Degrees at AIU
Organizations continue to expand their IT infrastructure. At AIU, you can study to expand your IT abilities with our focused IT degree programs.
Take the next step and explore our degree programs below.
Take the
next step.
Classes start
June 5, 2019!
Complete this form and an AIU Admissions Advisor will contact you and provide further assistance.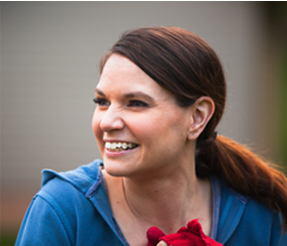 "I don't think I would have the life that I have right now if I would not have gone back to AIU and finished my degree."
- Amanda Schmeichel,
BBA 2015
BBA 2015
Watch Ramon's AIU Success Story and Get Inspired
He's a first-generation American citizen and the first in his family to earn a college degree - and he finished it while serving a tour of duty in Iraq. Meet Ramon Romero and see what he has to say about AIU.
"I have the edge because I feel like I have the backing of AIU. I have that reputation, that rapport, that AIU helped build. I can go into any interview for any position I want and I have that confidence."
Meet an IT Faculty Member
Andrew Mahaney
In addition to teaching information technology courses at AIU, Andrew Mahaney is currently a lead software engineer for global security and defense technology company Northrup Grumman, where his experience includes work on the new PATRIOT Missile Interceptor Defense System. As part of his nearly 30-year IT career to date, he also spent 15 years working in the defense industry, including the FBI and National Security Agency (NSA), and 10 years as an intelligence specialist for the U.S. Marine Corps. and U.S. Army.
An IT program should help you develop a range of IT-specific skills in order to provide strong foundational knowledge for whatever area of the field you want to move into next. Read more
Understanding how to choose an IT specialization can help you narrow your focus of study to the job skills and educational opportunities (projects, resume experience, internships, etc.) that will be most relevant to your ultimate career goals. Read more