AIU Grants & Scholarships by Location
AIU Grants Guide
AIU offers a variety of grants to students that can help make college more affordable. Discover what grant opportunities you may qualify for and review the eligibility requirements.
View Grants Guide
Help is close by.
Call 855-377-1888
Scholarship
Description
Available
AIU Academic Educational Alliances Grant
5% – 50% of tuition costs for students who have previously attended an institution with which AIU has a signed articulation agreement
Online
Atlanta
Houston
AIU Academic Progress Scholarship
Up to $3,000 toward tuition and fees for students entering their final 60 credit hours of study at AIU who have demonstrated leadership potential, academic promise and achievement
Atlanta
AIU Advantage Grant
$500 - $1,000 for students who face extreme personal and/or financial hardships
Online
Atlanta
Houston
AIU Corporate Educational Alliances Grant
5% – 50% of tuition costs for employees of Corporate Educational Alliance members (or an employee's immediate family member)
Online
Atlanta
Houston
AIU International Scholarship
Up to $3,000 for incoming international students whose academic record is considered worthy of recognition
Atlanta
Houston
AIU Lifelong Learning Grant
Up to $1,000 for AIU undergraduate alumni who intend to pursue a graduate degree at AIU
Online
Atlanta
Houston
AIU MSIT Lifelong Learning Grant
Up to $6,000 for students who completed a Bachelor's degree at AIU and are looking to enroll in the Masters of Science in Information Technology degree program
Houston
AIU Success Grant
Up to $2,000 for new undergraduate students with 36 transfer credits or less who have achieved academic success through their first academic year at AIU
Online
Atlanta
Houston
Alumni Referral Grant
$1,000 for new students referred by AIU alumni
Online
Atlanta
Houston
AIU Tribal Educational Alliances Grant
This grant was established to assist eligible students who are affiliated with a Tribal Educational Alliance member
Online
Atlanta
Houston
Impact Grant
In collaboration with select, participating employers, AIU has established the Impact Grant to assist eligible students with the opportunity to attend AIU. The Impact Grant is only available for online degree programs specified by the University.
Online
AIU Student Determination Grant
Up to $3,000 for undergraduate students who are enrolled in a Title IV eligible program, have exhausted all federal/state aid available, established a minimum monthly payment with the institution and have a remaining balance for the applicable academic year.
Online
Grants and Scholarships for Military Students
AIU recognizes the service and sacrifice of our military students. We believe that all military servicemembers should have affordable access to a high-quality postsecondary education. That's why AIU offers reduced tuition rates for active-duty, reserve and National Guard servicemembers.
Download AIU's Military Tuition and Fees Schedule
In addition to the financial aid available to all AIU students who qualify, we've established four grants and scholarships specifically for active-duty military servicemembers, veterans and their families:
Scholarship
Eligible For
Benefit
Available
AIU Veterans Grant
Veterans of the U.S. military that have a discharge that is other than dishonorable.
Up to $1,500
Online
Atlanta
Houston
AIU Military Spouse Grant
Spouses of active-duty and drilling servicemembers
Up to 10% of tuition costs
Online
Atlanta
Houston
EANGUS Scholarship
National Guard who are active EANGUS members
Six full-ride scholarships
Online
Atlanta
Houston
Yellow Ribbon Grant
Veterans eligible for Chapter 33 Post-9/11 veterans benefits at the 100% rate
Up to 100% of program costs after GI Bill®benefits
Online
Atlanta
Houston
Financial aid is available for those who qualify. University grants or scholarships are based on established criteria as published in the University's catalog and are awarded after verification that the conditions of eligibility have been met.
GI Bill® is a registered trademark of the U.S. Department of Veterans Affairs (VA). More information about education benefits offered by VA is available at the official U.S. government Web site at www.benefits.va.gov/​gibill.
Take the
next step.
Classes start
May 1, 2019!
Complete this form and an AIU Admissions Advisor will contact you and provide further assistance.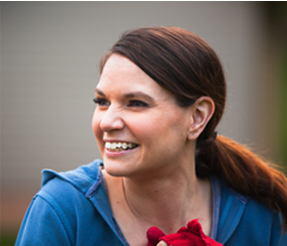 "I don't think I would have the life that I have right now if I would not have gone back to AIU and finished my degree."
- Amanda Schmeichel,
BBA 2015
BBA 2015