Estimate Tuition and Grad Date

Total tuition for this degree program may vary depending on your educational needs, existing experience, and other factors.

Estimate your costs, potential savings and graduation date.

Program Outline

The real-world curriculum offers the opportunity to build a solid foundation of knowledge, concentrated in liberal arts, and areas such as accounting, marketing, economics, and effective business writing and speaking skills. You can also explore technology, including computer systems and applications used in today's workplaces.

Courses are structured to assist you in the development of your goals. They can help you develop a well-rounded knowledge base common to entry-level business professionals.

We can help you learn how to:

Demonstrate broad knowledge and understanding of the principles and processes involved in the functional areas of business careers
Demonstrate broad knowledge and understanding of the principles and methods involved in marketing
Demonstrate broad knowledge and understanding of economic principles and practices, financial markets, banking, and the business economy
Demonstrate ability to use computer systems and applications to improve business practices
Demonstrate the ability to use knowledge of technology to adapt to a technologically advancing society and to use computer applications and systems as learning tools

Download program detail PDF

Courses

Degree Requirements

General Education

| | | |
| --- | --- | --- |
| ECON220 | Microeconomics | 4.5 |
| ECON224 | Macroeconomics | 4.5 |
| ENGL106 | English Composition I | 4.5 |
| ENGL107 | English Composition II | 4.5 |
| MATH125 | General College Mathematics | 4.5 |
| UNIV103 | Academic and Professional Success | 4.5 |
| UNIV106 | Technology and Information Literacy | 4.5 |
| UNIV109 | Interpersonal Communication | 4.5 |
| | Total Credit Hours: | 58.5 |

Core

| | | |
| --- | --- | --- |
| ACCT205 | Principles of Accounting I | 4.5 |
| BUSN105 | Introduction to Business | 4.5 |
| BUSN150 | Legal and Ethical Environment of Business | 4.5 |
| MKTG205 | Principles of Marketing | 4.5 |
| | Total Credit Hours: | 18 |

General Electives

| | | |
| --- | --- | --- |
| MGMT215 | Decision Making and Communication | 4.5 |
| MGMT350 | Professional Business Development | 4.5 |
| | Total Credit Hours: | 13.5 |

Total Credit Hours : 90

Classes Overview

For an Associate of Arts degree in Business Administration, your classes can include:

Introduction to Business

This course is designed to provide students with a general introduction to business activity and how it relates to our economic society. Students will explore how businesses are owned, organized, managed, and controlled.

Decision Making and Communication

This course concentrates on practical applications of communication theory in the forms of business correspondence, memoranda, and reports.

Principles of Marketing

Students will study and have the opportunity to apply the fundamentals of marketing within an organization and the contemporary market environment. The course will focus on marketing strategy and development of a marketing mix.

Principles of Accounting I

This course introduces students to financial accounting. Students can study the fundamentals of the accounting cycle.

Aspects of Psychology

This course examines the discipline of psychology, both cognitive and psycho-social, covering topics such as perception, learning, memory, motivation, emotion, personality, attitudes, psychological aspects of human sexuality, and psycho-behavioral pathology.

Microeconomics

This course focuses on Economic theory of the firm, resource allocation and price determination, the free market supply/demand mechanism, and pure and imperfect competition models are analyzed.

Presentation Essentials

This course focuses on preparing and delivering effective presentations. In addition, students have the opportunity to learn about presentation strategy and the creation of visual aids.

Sociology

This course introduces students to the concepts, theory, and method of sociology. Students can develop a better understanding of society, culture, social institutions, social behavior, and other general social processes that operate in the social world.

English Composition I

In this course, students focus on developing writing skills through practice and revision of a variety of different types of essays. Students are also given instruction in library and online research and methods of documentation.

Macroeconomics

Presents basic economic concepts emphasizing the part the United States plays in a global economy. Foundations of economic theory are presented, using topics from television news and mass media. Topics introduced are GDP, National Income Accounting, United States fiscal policy and economic growth.

Applied Business Mathematics

This course will cover mathematical applications commonly used in business and often encountered in retail, work, and social settings counting techniques and probability, mathematical modeling, and mathematics of finance and accounting. Topics to be addressed include financial math, consumer math, probability, mathematical modeling, and the related use of the internet and technology. Through the use of standard mathematical operations, financial formulas, exploring the deductive thought process, and critical‐thinking evidence, students will have the opportunity to identify, analyze, and solve problems encountered in everyday situations to support academic, personal, and professional success.

Legal and Ethical Environment of Business

This course is designed to provide undergraduate students with a comprehensive introduction to the business sector's relationship to the principal forces operating in the ethical and legal environments. Particular attention is given to the constraints and opportunities presented by the regulatory environments in North America and the European Union. The course is structured to provide an in-depth, comparative framework for understanding the ethical and intercultural challenges facing contemporary multinational and international organizations. With respect to the legal framework within which most business organizations operate, course topics include corporate problems of raising and maintaining capital by shares; relationships of directors to shareholders; respective rights and obligations; relationships of companies to third parties; control and the principle of majority rule.

Course content subject to change.

Ways to Save

From grants to military service to transfer credit, see the variety of opportunities available to help save time and money on your degree at AIU.

For more information, review the AIU guides below:

Financial Aid Guide: Our guide to financial aid can answer your initial questions and help you prepare to apply for financial aid
Scholarships and Grants Guide: Learn about the scholarships and grants offered by AIU along with details about eligibility
Transfer Credit Guide: This guide explores how to transfer your credits from other schools—and earn college credit for your eligible past work and qualifying military experience
Take the
next step.
Classes start
March 27, 2019!
Complete this form and an AIU Admissions Advisor will contact you and provide further assistance.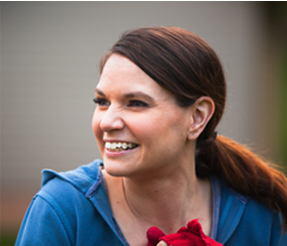 "I don't think I would have the life that I have right now if I would not have gone back to AIU and finished my degree."
- Amanda Schmeichel,
BBA 2015
BBA 2015
Gainful Employment and Other Student Disclosures
Below you can find placement rates and other information tailored to your chosen campus and program. Certain disclosures are published on this website to assist students in understanding the facts about their programs.
Program Disclosure Information for:
-- Select Campus Above --
Program Disclosure Information for:
AIU Atlanta - Associate of Arts in Business Administration
Program Disclosure Information for:
AIU Online - Associate of Arts in Business Administration
Program Disclosure Information for:
AIU Houston - Associate of Arts in Business Administration
Select a campus for rate information.
Given the fact that all of the rates reflected below are based on historical data and were subject to varying levels of audit and re-interpretation, students should not rely on them as an implicit or explicit representation or promise of future outcomes or employability following completion of a program of study. Indeed, there are numerous factors that affect a student's ability to graduate and secure employment over which we have little or no control. Therefore, our school cannot and does not guarantee or estimate the likelihood of on-time completion, graduation, or employment for any student.
Reporting Period:
7/1/2017 through 6/30/2018
Date Submitted:
12/2018
The program rate shown corresponds to the Business Administration (AABA) program.