AIU provides several resources to help employers meet their strategic goals. Why AIU?
Powerful, professional network of over 80,000 graduates, faculty and industry professionals
Real-world faculty with an average of 16 years industry relevant experience
Accessible, innovating learning technology that offers students their own personalized learning path
AIU's Employer Services can help you recruit top talent to help you meet your hiring goals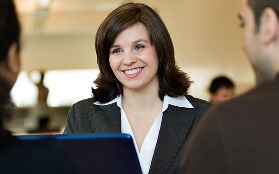 AIU provides several resources for employers to both improve the skills and knowledge of their current employees as well as find quality candidates for new employees among AIU students and alumni. AIU's Employer Services team is a useful partner for an organization's hiring initiatives.
AIU currently partners with more than 70 companies and organizations.
AIU partners with select two-year colleges and institutions to help their graduates advance their degree or provide continuing education. AIU's Educational Alliances Center works with college administrations to help streamline a credit transfer* agreement for your graduates.
Employer Services can help with every step of the recruitment process, from reaching out to students and alumni through job postings to arranging interviews in a variety of formats.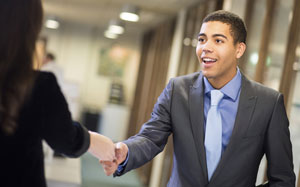 Contact AIU's Educational Alliances Center