We offer 46 different program options for earning an associate, bachelor's, or master's degree—with such a wide array of online degree courses and specializations to choose from, it's possible to find a program that aligns with both your academic interests and your personal or professional goals.
Take the next step. Classes Start January 10, 2024
Complete this form and an AIU Admissions Advisor will contact you and provide further assistance.
AIU's Online Degree Program Benefits
The following are just a handful of the benefits you could have access to as an enrolled student in one of our online degree programs:
intellipath®, AIU's adaptive learning platform, allows you to personalize your learning plan and skip what you already know, freeing up time to instead focus your attention on what you need to study most, for a more efficient learning experience
Convenient and flexible online courses are designed to work around your busy schedule, not the other way around, and let you read, listen to, or watch, customized course content from any web-enabled device
You could qualify to transfer-in up to 75% of the credits needed to earn your undergraduate degree1
Save up to 25% on your online master's degree by taking graduate courses in your bachelor's program2
MBA candidates can complete their degree online in 1 year or less
Access to 24/7 tech support
Our tuition and graduation date calculator can help you estimate the cost to complete an online degree based on the information you provide
Associate, Bachelor's, and Master's Degrees—An Overview
Deciding what degree level is best for you may be an obvious choice, or it could involve the weighing of a number of factors unique to your personal situation. No matter what path you choose, all of AIU's online degree programs are self-paced, meaning you have the freedom to attend part-time or full-time, or even accelerate the timeline to degree completion by taking on a greater course-load and fewer breaks. Note that while one of the primary requirements for taking online courses at the undergraduate level is having attained a high school diploma or GED, to enroll in our online master's degree programs you must possess at least a bachelor's degree (although not necessarily in the same field of study).
Completing an online associate degree program could set the foundation for pursuing a more advanced degree in the future, or it could help better position you to find entry-level roles in your desired professional field, or both.
A bachelor's degree program, meanwhile, provides more in-depth coverage of a given subject area than an associate degree program because it involves the completion of more courses. AIU's online bachelor's degree programs are offered in a wide selection of disciplines and specializations in some of today's most in-demand fields.
Generally speaking, pursuing a master's degree involves more advanced study of a given field than a bachelor's degree program. Students may decide to enroll in one of our online master's degree programs in order to gain more experience in a particular subject, or to help pursue a new career path.
Information Technology Degrees
Our online degree programs in IT are offered in a general track or four concentrations at the bachelor's level and in two concentrations at the master's level. For those interested in pursuing careers that involve knowledge of computers and information systems, network administration, or software development, earning an online information technology degree could be an important step toward realizing your goals. Online classes in this bachelor's program are designed to cover current technology trends and applications as well as important skills in leadership and project management. Additionally, all BSIT students are eligible to receive a discounted rate for the CompTIA examination fee once certain courses have been completed successfully in residence with AIU.
Business Degrees
Students enrolled in our online associate degree, bachelor's degree, and master's degree business administration programs have an opportunity to enhance their business knowledge and skills to better help them prepare for careers in the real world. Our online business degree programs are offered in nine industry-relevant specializations at the master's level, and 12 specializations (plus a "general track" option) at the bachelor's level. Topics covered within the career-focused curricula run the gamut, from accounting and entrepreneurship to marketing and hospitality management.
Healthcare Management Degrees
Our healthcare management degree online programs offer specializations in gerontology management and health services administration management. In addition to a bachelor's degree program, we offer a 48-credit-hour master's program that covers global, historical, organizational and operational perspectives across law, marketing, business, government, finance, accounting, ethics, and technology. Online courses in the gerontology specialization may help you prepare to pursue careers that involve providing patient care to the elderly in various settings, including hospitals, clinics, nursing homes, or private care, while coursework in healthcare management could help you prepare to pursue opportunities in nursing administration or the implementation of healthcare policy.
Criminal Justice Degrees
If you're interested in pursuing a career in public service, you may want to explore our online criminal justice programs. Our online associate degree and online bachelor's degree programs cover the fundamentals of the criminal justice system, including the juvenile justice system. Our bachelor's degree program in criminal justice is offered as a general track course of study, or you can opt to select from among four specializations: corrections and case management, forensic science, homeland security and crisis management, and law enforcement.
Education Degrees
Our Master of Education online degree program is designed for current and aspiring educators. Flexible online classes provide a forum in which students can acquire the skills and knowledge necessary for building a solid foundation in effective educational practice at all levels, from K–12, to college, and beyond. The Master of Education Degree program covers learning theory, instructional design and technology, and the application of educational research methods, and is offered in six concentrations: adult education and training, curriculum and instruction, elementary education, instructional design and technology, leadership of educational organizations, and secondary education.4
Design Degrees at AIU's Atlanta Campus
In addition to our extensive list of online degree programs, students can choose to earn a design degree at our Atlanta campus. Our media production degree programs offer students an opportunity to learn about industry-relevant business practices and skills through hands-on coursework, with the option to specialize in audio recording and sound design, or digital film and post-production. Our career-focused fashion design and marketing degree programs also provide students with a chance to develop real-world skills and know-how, with the choice to specialize in either fashion design or fashion marketing. We even offer certificate programs in audio and sound recording as well as digital filmmaking for those who would like to acquire critical knowledge for pursuing career options within these industries.
Admissions Overview
No SAT or other standardized test is required for acceptance into AIU's online associate degree or online bachelor's degree programs, and no GMAT or GRE is required for our online master's degree programs. A high school diploma, high school transcripts, or GED must be supplied as proof of graduation from high school or equivalent program. Students who have been homeschooled are required to supply additional documentation and may reach out to an Admissions Advisor for further guidance. For master's degree programs, proof of gradation from an accredited U.S. or internationally recognized foreign institution with a minimum undergraduate GPA of 2.0 is also required, and college transcripts will be verified prior to acceptance.
Our handy list of the most common admissions questions can be found on our admissions FAQ page, but prospective applicants are encouraged to speak with an Admissions Advisor if their questions are not addressed on this list.
Accredited Online Degree Programs
American InterContinental University, AIU, is part of the American InterContinental University System, which is accredited by the Higher Learning Commission (hlcommission.org), a regional accreditation agency recognized by the U.S. Department of Education. Our online degree programs in business are programmatically accredited by the Accreditation Council for Business Schools and Programs (ACBSP), and our online master's degree programs in education have been awarded full accreditation by the Association for Advancing Quality in Educator Preparation (AAQEP).3
AIU is also approved by the National Council for State Authorization Reciprocity Agreements (NC-SARA) through the Arizona SARA Council. NC-SARA's objective is to expand distance education opportunities and has established comparable national standards for interstate postsecondary distance education in furtherance of this aim.
AIU has also received recognition from third-party reviewers, including Military Times (naming AIU among its list of Best Colleges in 2021) and U.S. News and World Report (naming AIU among its lists for Best Online Bachelor's, Best Online MBA, and Best Online Graduate Education Programs).4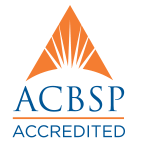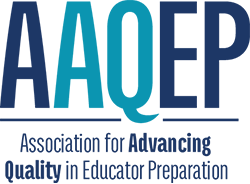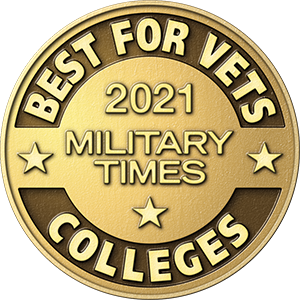 Earn Your Online Degree Faster Than You May Think
The amount of time it could take to graduate depends on your particular online degree's requirements for program completion, whether you are attending part-time or full time, and whether you qualify for any transfer credit toward your degree program (such as applying work experience credit toward your online degree1). Associate degree programs at AIU require 90 credit-hours and can typically be completed in 18 months; bachelor's degree programs require 180 credit-hours and can typically be completed in 36 months; and master's degree programs require 48 credit-hours and can typically be completed in one year.
AIU grants credit for prior learning and credit for life/work experience and permits the transfer of up to 75 percent of the credits required to complete an online associate or online bachelor's degree program.1 For graduate programs, we accept up to 12 credits.1.
Ways to Save on Your Online Degree
There are various ways to save on tuition and fees at American InterContinental University. Through our Prior Learning Assessment Program, students who possess eligible professional, military, or life experience may be able to receive course credit toward their chosen degree program if the outcomes of this experience are properly documented and deemed comparable to what would have been gained through courses taken through on-campus or online universities.1 Those pursuing an online degree in criminal justice may be eligible for AIU's Law Enforcement Advanced Standing Program (LEASP), which gives students who have undergone police academy training the ability to convert that experience into college credit applied toward meeting the online degree requirements, up to 36 credits.
In addition to the cost savings you could realize by qualifying for these or similar programs, AIU also offers 15 grant and scholarship programs that do not need to be repaid, which can help make your online degree courses more affordable. You should check our tuition and graduation date calculator to help you estimate your costs, and then speak with an AIU Financial Aid Advisor to help determine your eligibility for financial aid.5
Choose Your Future
By learning more about the different online degrees and online degree programs available to you, you've already taken a big first step on the road to accomplishing your goals. Juggling school on top of existing personal and professional obligations may at times seem like an undertaking too big for one person's shoulders, but the flexibility that defines our programs might be what you need to take the next step. AIU's industry-relevant and career-focused online degree courses can offer more convenience than the hybrid programs offered at other online colleges, since you're never required to be physically present for class at a pre-set time and place. Perhaps as important as the flexibility of our online degree programs is the strong support-network we offer students, from our experienced faculty, to our career services resources, to our round-the-clock technical support team, and beyond. If you're ready to embark on an academic journey in pursuit of your educational dreams, then AIU is here to provide you with an opportunity to make that happen.
---
1 Transfer credit is evaluated on an individual basis. Not all credits are eligible to transfer. See the University catalog for transfer credit policies.
2 The AIU Master's Edge™ program lets you get a head start on your master's degree while still pursuing your bachelor's degree, allowing you to save up to 25% on your graduate degree tuition.
3 American InterContinental University is a member in good standing of the Association for Advancing Quality in Educator Preparation (AAQEP). The Master of Education program has been awarded full accreditation by AAQEP through June 30, 2026.
Although the Master of Education degree is not designed to meet state educator licensing or advancement requirements, it may assist candidates in gaining these approvals in their state of residence depending on those requirements. Contact the state board of education in the applicable state(s) for details.
4 Learn more about AIU's online program rankings at https://www.aiuniv.edu/awards.
5 Financial aid is available for those who qualify.
You have educational goals.
See which area of study helps you achieve them.