Military Tuition Assistance
AIU offers reduced tuition rates to active duty, Reserve, and National Guard. Each branch of the military handles Tuition Assistance differently. Contact your Education Services Officer prior to enrollment for details on your eligibility and the branch's process for submitting the Tuition Assistance request.
One of AIU's Military centric Financial Aid Advisors can talk to you more about Tuition Assistance and help you navigate your military education benefits and financial aid options. Contact us at AIUOnlineFAMilitary@aiuniv.edu or 877-701-3800, ext 1500.
Explore benefits AIU offers for: Air Force, Army, Coast Guard, Navy, Marines and Veterans.
We believe that our military servicemembers should have affordable access to quality post-secondary education.
AIU offers a 45% tuition reduction to active military undergraduate students, including members of the Reserves and National Guard and a 20% tuition reduction to active military graduate students, including members of the Reserves and National Guard.1
In addition to the financial aid available for those who qualify, we've established four grants specifically for active-duty military members, veterans and their families.
Learn more about our military grants and scholarships here.
Military-Centric Education Partner
We've already helped thousands of military students achieve a balance between education and other commitments, whatever they may be.
We have support services available around the clock with anywhere, anytime, including 24/7 technical support. AIU's military-friendly qualifications include:
Department of Defense Memorandum of Understanding for Post-Secondary Educational Institutions (DoD MoU) signatory
Defense Activity for Non-Traditional Education Support (DANTES) affiliate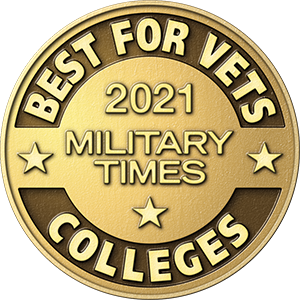 AIU has been named among the Military Times "Best for Vets: Colleges 2021" which is the largest and most comprehensive rankings of schools for military service members and veterans. For ten years, Military Times has conducted an editorially independent, objective study evaluating the many factors that help make colleges and universities a good fit for service members, military veterans and their families. This year's survey was a streamlined and improved version.
Additional Military Benefits:
Online Degree Programs
We offer flexible online courses and pacing options that let you choose when, where, and how you earn your degree.
Prior Learning Credit
You may qualify to earn college credit for your past military training, professional experience, and certifications, saving you time and money on your degree2.
As an AIU military student, there are several ways you can potentially earn prior-learning credit. Learn more here.
Take the next step. Classes Start October 25, 2023
Complete this form and an AIU Admissions Advisor will contact you and provide further assistance.
At AIU, military students are an essential part of our community. That's why our faculty and staff go the extra mile to understand the unique needs of our military student body.
Meet Veteran & AIU Alumnus Anthony Wheatley
"One thing that got my attention with AIU was that they are military-friendly. They are a yellow-ribbon organization and they always worked with military veterans. "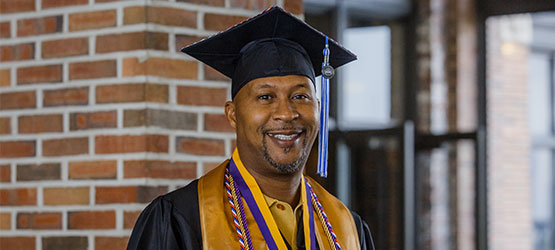 ---
1 Military tuition rate subject to eligibility conditions, which are posted in the tuition schedule.
2 Transfer credit is evaluated on an individual basis. Not all credits are eligible to transfer. See the University Catalog for transfer credit policies.