At AIU, military students are an essential part of our community. That's why our faculty and staff go the extra mile to understand the unique needs of our military student body.
Education That Serves Military Students
We understand the many unique needs of servicemembers and veterans. We work around the clock just like you do—with anywhere, anytime, 24/7 tech support. AIU's military supportive qualifications include:
Department of Defense Memorandum of Understanding for Post-Secondary Educational Institutions (DoD MoU) signatory
Defense Activity for Non-Traditional Education Support (DANTES) affiliate
AIU has been named among the Military Times Best: Colleges 2018 rankings. Military Times' annual survey—formerly known as "Best for Vets"—is the most comprehensive school-by-school assessment of veteran and military student services and rates of academic-achievement. As with all Military Times rankings, Best Colleges 2018 is an editorially independent news project that evaluates the many factors that help make colleges and universities a good fit for service members, military veterans and their families.
Dedicated Support for Military Members
AIU's military Admissions, Financial- Aid, and Student Advisors have experience meeting the unique needs of our military students. Our Military Relations Department also can help provide military students with information about university policies, services, resources and networking opportunities.
Call to learn more: 855-377-1888.
Transfers and deployments can happen at any time. Just let us know when you receive your orders and we'll help figure out how best to proceed with your education. Your Student Advisor will be on hand to guide you through any adjustment to your degree plan and course load if you get deployed.
Take the
next step.
Classes start
June 5, 2019!
Complete this form and an AIU Admissions Advisor will contact you and provide further assistance.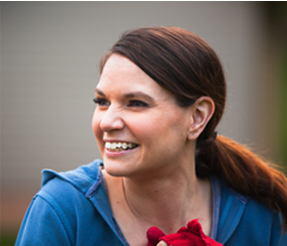 "I don't think I would have the life that I have right now if I would not have gone back to AIU and finished my degree."
- Amanda Schmeichel,
BBA 2015
BBA 2015
AIU Military Grants and Scholarships
In addition to the financial aid available to all AIU students, we've established grants specifically for military members, veterans and their families:
With AIU's MOS Pledge program you can maximize the amount of credit you can receive for your previous military training and experience.
If you're an Air Force service member, learn more about our AU-ABC partnership.
Receive college credit for previous qualifying work or military experience that relates to your degree program.
Meet Veteran & AIU Alumnus Ramon Romero
He's a first-generation American citizen and the first in his family to earn a college degree - and he finished it while serving a tour of duty in Iraq. Meet Ramon Romero and see what he has to say about AIU.
"I have the edge because I feel like I have the backing of AIU. I have that reputation, that rapport, that AIU helped build. I can go into any interview for any position I want and I have that confidence."