AIU Welcomes U.S. Military Students
AIU recognizes the sacrifices that servicemembers make. This is why we focus on the unique needs of active duty, Reserve, and National Guard students - as well as veterans, military spouses, and families.
Grants
AIU offers an assortment of grants and scholarships—which don't require repayment—to help make college more affordable for our students.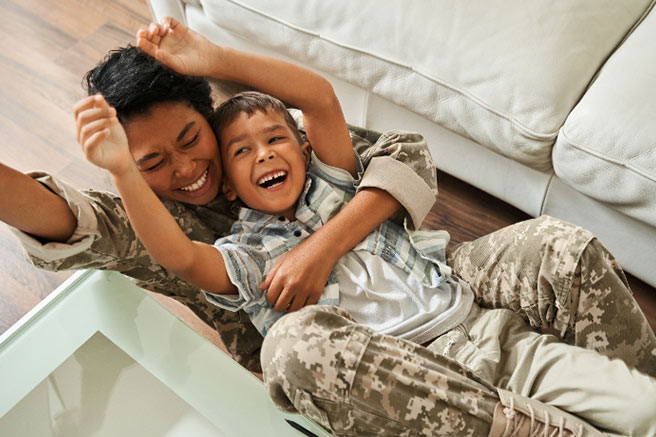 AIU Veterans Grant
Veterans of the U.S. military that have a discharge that is other than dishonorable.
AIU Military Spouse Grant
Spouses and family members make many sacrifices to support their active-duty family members. However, AIU believes their education shouldn't be one of them.
AIU Yellow Ribbon Grant
Veterans eligible for Chapter 33 Post-9/11 veterans benefits at the 100% rate.
View All AIU Grants & Scholarships
MYCAA Scholarship program is offered by the Department of Defense.
College Credit
As an AIU military student, there are five main ways you can potentially earn prior-learning credit*:
Transfer qualifying past college credits
Compile a portfolio to potentially receive credit based on professional experience outside the military
Receive credit based on your qualifying military experience with AIU's MOS Pledge
Receive credit based on your qualifying certifications
Pass a proficiency exam for a specific subject
Why AIU?
Real-World Education
You'll study under experienced faculty, exploring the relevant skills, fundamental practices and knowledge related to your field.
Learn More
Skip What You Already Know
Spend your time focusing on what your need to learn, not reviewing topics you already know. Our intellipath™ learning technology makes it possible.
Learn More
Resume Assistance & Other Career Support
Our career services resources are available to assist with transitioning to the workplace, resume help, practice interviews, and more.
Learn More
Military-Centric Education Partner
We have support services available around the clock with anywhere, anytime, including 24/7 technical support.
Learn More
How AIU Online Works for Military Student Education
At AIU, military students are an important part of our community. That's why our faculty and staff go the extra mile to understand the unique needs of our military student body.
View Admission Requirements
Frequently Asked Questions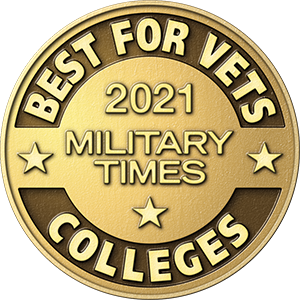 Best For Vets 2021
AIU has been named among the Military Times "Best for Vets: Colleges 2021" which is the largest and most comprehensive rankings of schools for military service members and veterans. For ten years, Military Times has conducted an editorially independent, objective study evaluating the many factors that help make colleges and universities a good fit for service members, military veterans and their families. This year's survey was a streamlined and improved version.