Online Bachelor's Degrees at AIU
If you're ready to work towards developing your skills and exploring new opportunities, consider our flexible online Bachelor's degree programs. Courses are offered both online and on campus. Click here to get an estimate of your program costs and graduation date.
Find a degree below.
Take the
next step.
Classes start
July 17, 2019!
Complete this form and an AIU Admissions Advisor will contact you and provide further assistance.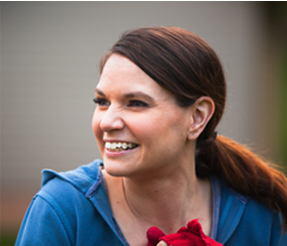 "I don't think I would have the life that I have right now if I would not have gone back to AIU and finished my degree."
- Amanda Schmeichel,
BBA 2015
BBA 2015
AIU Bachelor's Degree Programs
You completed your high school education but then got busy with a full-time job and/or family and an undergraduate degree fell on the back burner. If you want to explore new career opportunities or want to go back to school to earn a bachelor's degree, AIU is there to help you along the way. We, at AIU, are committed to your success and offer bachelor's degree programs in fields like Information Technology, Business Management, Criminal Justice, Design and Healthcare.
We understand that you are busy and that pursuing a bachelor's degree can be challenging so we have designed our courses and schedules to meet your needs. Most of our bachelor's degree programs are offered both on-campus and online so you can choose what fits your schedule best. Our rolling start dates allow you to enroll when you are ready and our online classes offer flexible scheduling to help you balance your work, family and education.
Why AIU?
AIU is regionally accredited by the Higher Learning Commission (www.hlcommission.org), so you can pursue an education from an accredited university while enjoying the following benefits:
Convenience of online or on campus classes
Scholarships, grants, loans and other savings opportunities for students who qualify
You can transfer in up to 75% of your qualifying credits helping you save time and money towards your degree
Credit for qualifying work, prior learning, and military experiences
Admissions advisors to guide you through the admission process
Rolling start date allows you to enroll when you are ready
Flexible scheduling to help balance your life
Customized course content allows you to learn at your pace
Virtual campus gives you access to a full range of services anywhere, anytime
24/7 technical support by phone, email, or live chat
One-on-one support from faculty
Motivation, encouragement and support throughout
Benefits for Service Members & Their Families
AIU acknowledges the sacrifices our Military members make, and understand the many unique needs of service members and veterans. We are proud to honor and help our military student body by offering:
45% tuition reduction to active military undergraduate students
20% tuition reduction to active military graduate students
AIU military grants
Benefits for spouses & families
Credit for military experience with the MOS Pledge
Dedicated military financial aid advisors
Admission Requirements
High School Transcript or diploma
GED Transcript or certificate
Proficiency in Math and English
Homeschooled students and those who attended a high school not recognized per our admission policy must provide additional educational experience documentation.
AIU cannot guarantee employment or salary. Find employment rates, financial obligations and other disclosures at www.aiuniv.edu/student-disclosures.
Read More (+)
Receive College Credit for Your Past Training and Experience
See how school and work experiences could save you time and money.**
**Transfer credit is evaluated on an individual basis. Not all credits are eligible to transfer. See the University catalog regarding AIU's transfer credit policies.