Online Master's Degrees at AIU
AIU's online Master's degree programs offer flexible options to help working professionals like you advance your knowledge. Click here to get a quick estimate of your program costs and graduation date.
Find a Master's program below.
Take the
next step.
Classes start
July 17, 2019!
Complete this form and an AIU Admissions Advisor will contact you and provide further assistance.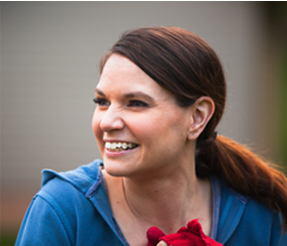 "I don't think I would have the life that I have right now if I would not have gone back to AIU and finished my degree."
- Amanda Schmeichel,
BBA 2015
BBA 2015
AIU Master's Degree Programs
AIU master's degree programs provide you with the opportunity to develop advanced business skills to help you prepare to pursue leadership opportunities in various business fields. AIU is committed to your success and offers master's degree programs in various fields like Information Technology, Business Management, Education and Healthcare.
AIU is committed to helping you achieve your goals without putting your life on hold. We offer a rolling start date so you can enroll when you are ready, and online classes that offer flexible scheduling to help you balance your personal and professional life. We want to make it as convenient for you as possible to earn your master's degree so we offer AIU's one-year online MBA program that lets you study anywhere, anytime. Designed with 24/7 convenience for busy professionals, this MBA program can be completed in less than 12 months, which means that you can pursue your degree and still balance a full-time career and busy life. AIU's master's degree programs are taught by industry professionals who bring real-world perspective to the classroom. Take that first step towards advancing your education and enroll in a master's degree program today.
Why AIU?
You can pursue an education from an accredited university while enjoying the following benefits:
AIU is regionally accredited by the Higher Learning Commission (www.hlcommission.org)
Variety of specializations to choose from so you can find a program in your area of interest
Convenient online or on campus classes
Flexible schedules
Admissions advisors to guide you through the admission process
Rolling start date so you can enroll when you are ready
Virtual campus gives you access to a range of services anywhere, anytime
24/7 technical support by phone, email, or live chat
One-on-one support from faculty
Career support to help prepare for your career search
Admission Requirements
1. College Accreditation:
Your bachelor's degree must have been earned at one of the following:
An institution accredited by an agency recognized by the U.S. Secretary of Education
An internationally-recognized foreign institution of higher education
2. College GPA:
Your undergraduate transcript must show a GPA of 2.0 or higher on a 4.0 scale. AIU will verify your college GPA prior to your official acceptance into your Master's degree program of study.
3. International Transcripts
International students must have transcripts or academic records translated into English, at your own cost. Most U.S. Embassies and consulates can facilitate the process by evaluating your documents for U.S. equivalency.
AIU cannot guarantee employment or salary. For important information about the educational debt, earnings, and completion rates of students who attended these programs, go to www.aiuniv.edu/student-disclosures.
Read More (+)