Design Degrees at AIU
It's one thing to have creative thoughts. It's another to bring them to life. With the help of our design and media production programs, you can explore how to evolve those skills and expand your creativity in order to pursue career opportunities.
Explore Our Design Programs
Take the
next step.
Classes start
June 5, 2019!
Complete this form and an AIU Admissions Advisor will contact you and provide further assistance.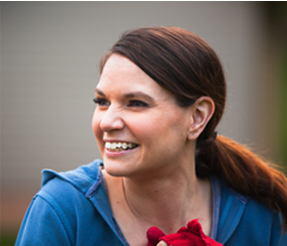 "I don't think I would have the life that I have right now if I would not have gone back to AIU and finished my degree."
- Amanda Schmeichel,
BBA 2015
BBA 2015
AIU Success Stories: Meet Ramon, Lori & Amanda
"I have the edge because I feel like I have the backing of AIU. I have that reputation, that rapport, that AIU helped build. I can go into any interview for any position I want and I have that confidence."
"The attitude at AIU was, 'This person is going to be successful. ... By any means necessary we're going to make sure they're successful as long as they are willing to put the work in."
"If I wouldn't have gotten my education, I'd still be stuck at the point where I couldn't progress any further. I would still be stuck there wondering if there was a way out."
A Flexible Degree That Fits Your Life
Real-World Education
You'll study under faculty(Link to AIU Faculty page) who are experienced professionals, learning relevant skills, fundamental practices and useful knowledge in the field.
Career Support
Our
Career Services
team can help you with job search strategies, résumé coaching, practice interviews, networking opportunities and more.