Online Finance Degree Program Details
Estimate Tuition and Grad Date

Total tuition for this degree program may vary depending on your educational needs, existing experience, and other factors.

Estimate your costs, potential savings and graduation date.

Online Finance Degree Program Outline

Study the fundamentals of the finance industry and work to develop a better understanding of financial investing, international finance, capital planning and financial analysis. Our online Bachelor's of Finance degree program can help you prepare to pursue a career in the finance industry.

Online finance degree programs can help you learn how to:

Assess and solve issues in a business environment by applying the principles of finance and accounting.
Implement quantitative tools to analyze contemporary business functions and practices.
Recognize the connection between finance concepts and their use in the global markets.
Use current operations and marketing management practices and principles to increase efficiency and productivity.

Download program detail PDF

Finance Courses

Degree Requirements

General Education

| | | |
| --- | --- | --- |
| ECON220 | Microeconomics | 4.5 |
| ECON224 | Macroeconomics | 4.5 |
| ENGL106 | English Composition I | 4.5 |
| ENGL107 | English Composition II | 4.5 |
| MATH125 | General College Mathematics | 4.5 |
| UNIV103 | Academic and Professional Success | 4.5 |
| UNIV106 | Technology and Information Literacy | 4.5 |
| UNIV109 | Interpersonal Communication | 4.5 |
| | General Education Elective (1 Course) | 4.5 |
| | Humanities (2 Courses) | 9 |
| | Natural Sciences (2 Courses) | 9 |
| | Total Credit Hours: | 58.5 |

Core

| | | |
| --- | --- | --- |
| ACCT205 | Principles of Accounting I | 4.5 |
| ACCT310 | Managerial Accounting | 4.5 |
| BUSN105 | Introduction to Business | 4.5 |
| BUSN311 | Quantitative Methods and Analysis | 4.5 |
| BUSN150 | Legal and Ethical Environment of Business | 4.5 |
| FINA310 | Financial Management | 4.5 |
| MGMT305 | Management Information Systems | 4.5 |
| MGMT310 | Management and Leadership of Organizations | 4.5 |
| MGMT315 | Survey of Human Resource Management | 4.5 |
| MGMT499 | Program Capstone | 4.5 |
| MKTG205 | Principles of Marketing | 4.5 |
| | Total Credit Hours: | 49.5 |

General Electives

A combination of 11 electives dependent on Program

Students enrolled in the Fashion Marketing Specialization Option are required to take: FASH 212, Historical and Contextual Studies, in place of HUMA 215 Topics in Cultural Studies; and FASH 209, Fashion Cycle, in place of one General Elective.

General Business Administration Track

In lieu of a Specialization, select 5 Business Electives from any of the Specializations below

Finance

FINA315
Financial Instruments
4.5
FINA330
Asset and Debt Management
4.5
FINA412
Risk Management
4.5
FINA425
Budgeting
4.5
FINA435
Financial Analysis
4.5

Total Credit Hours : 180

AIU's Bachelor of Business Administration (BBA), with all its specializations, is programmatically accredited by the Accreditation Council for Business Schools and Programs (ACBSP).

Finance Classes Overview

For an Online Finance Degree in Business, your classes may include:

Financial Instruments

The course will examine each of the securities markets, the instruments available in these markets and putting the different investments into perspective. The course will introduce the students to the characteristics of the major investors and the terminology used in the securities markets.

Capital Planning

This course focuses on financial management techniques related to capital expenditure and investment decision making. Topics include short-term and strategic implications of capital expenditure decisions, developing an integrated approach to capital expenditure decision-making process on sound concepts and their managerial implications.

Budgeting

This course is designed to provide students with the fundamental understanding of budgeting, budgeting process and also includes a practical guide for preparing financial budgets.

Funds Acquisition

This course examines the alternatives available to management in acquiring funds and related costs and risks. Topics include matching projects with funds acquired, assessing risk of projects with funds, and developing strategies on acquiring funds.

Asset and Debt Management

The course will examine details of managing client's assets including allocation, selection and management in a tax and estate in efficient manner.

Investment

This course focuses on securities and securities markets. Topics include analysis of various categories of corporate securities, public securities, and other investments, types of risks and taxes that affect investment policy timing, selection and investment values.

Still not sure which specialization is right for you?

If you want the opportunity to enhance your business management and leadership skills consider these specializations:

Ways to Save on Your Online Finance Degree in Business

From grants to military service to transfer credits, see the variety of ways you can save time and money on your Online Finance Degree in Business at AIU:

For more information, download AIU guides below:

Financial Aid Guide – Our guide to financial aid can answer your initial questions and help you prepare to apply for financial aid
Scholarships and Grants Guide – Learn about the scholarships and grants offered by AIU along with details about eligibility
Transfer Credits Guide – This guide explores how to transfer your credits from other schools—and earn college credit for your past work and military experience

*Transfer credit is evaluated on an individual basis. Not all credits are eligible to transfer. See the University Catalog for transfer credit policies.

Accreditation

This business program is programmatically accredited by the Accreditation Council for Business Schools and Programs (ACBSP).
Take the
next step.
Classes start
July 17, 2019!
Complete this form and an AIU Admissions Advisor will contact you and provide further assistance.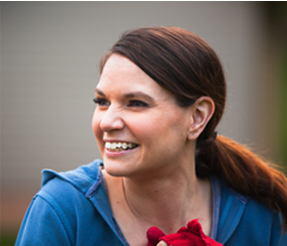 "I don't think I would have the life that I have right now if I would not have gone back to AIU and finished my degree."
- Amanda Schmeichel,
BBA 2015
BBA 2015
Gainful Employment and Other Student Disclosures
Below you can find placement rates and other information tailored to your chosen campus and program. Certain disclosures are published on this website to assist students in understanding the facts about their programs.
Program Disclosure Information for:
-- Select Campus Above --
Program Disclosure Information for:
AIU Atlanta - Bachelor of Business Administration
Program Disclosure Information for:
AIU Online - Bachelor of Business Administration
Program Disclosure Information for:
AIU Houston - Bachelor of Business Administration
Select a campus for rate information.
Given the fact that all of the rates reflected below are based on historical data and were subject to varying levels of audit and re-interpretation, students should not rely on them as an implicit or explicit representation or promise of future outcomes or employability following completion of a program of study. Indeed, there are numerous factors that affect a student's ability to graduate and secure employment over which we have little or no control. Therefore, our school cannot and does not guarantee or estimate the likelihood of on-time completion, graduation, or employment for any student.
Reporting Period: 7/1/2017 through 6/30/2018
Date Submitted: 12/2018
The program rate shown corresponds to the Business Administration (BBA) program.