What Can I Do With a Master of Business Administration?
What Can I Do With a Master of Business Administration?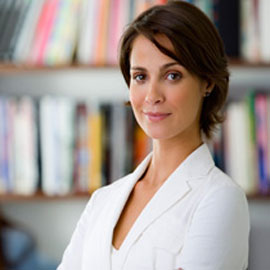 The Master of Business Administration, or MBA, is one of the most common and popular business degrees for both men and women students.[cbsnews.com] Before spending the time and money in pursuing a Master of Business Administration, it is important for students to have firm understanding of some of the fields that they could pursue after graduating. Business is one of the most complex and wide-ranging economic industries available. An MBA can apply to a number of fields because students can learn specialized skills.
Computer and Information Systems
Nearly everyone in modern society uses a computer, but not everyone understands them enough to design, implement, and oversee the operation of these systems. Most employers looking for a Computer and Information Systems manager require applicants to have a bachelor's degree in computer or information science, a graduate degree at the least, and prefer those individuals hold an MBA. [bls.gov]
Job duties could include activities such as planning, coordinating, and implementing computer-based activities for organizations large and small. Specific duties could include analyzing a company's needs, suggesting system upgrades and assessing costs and benefits associated with computer programs.
Securities, Commodities, and Financial Services Sales
Breaking into one of these career fields requires a Bachelor's degree, but an MBA is a must for those wishing to advance through the ranks in this same position over time. It is the job of people in this field to connect buyers and sellers in financial markets. Agents may sell directly to individuals, advise companies on investors, and even conduct trades. [ bls.gov]
Specific job roles for an experienced professional could include monitoring markets and the performance of individual securities, as well as analyzing company finances to assist in determining the need for public offerings, acquisitions, and mergers.
Architectural and Engineering Management
Entry-level work may be available to Bachelor's degree holders in this field. In order to advance into Architectural or Engineering Management, individuals will need advanced degrees such as a Master of Business Administration, and experience in the Architectural or Engineering field. It is the general responsibility of these managers to plan, coordinate, and direct architecture and engineering products. Some individuals may even conduct research and development for upcoming projects.
Specific duties for Architectural and Engineering Managers can include tasks such as hiring, assigning, and supervising employees; and complex tasks such as compiling detailed plans to achieve technical goals or coordinating the design of new machinery, but the ability to do these complex tasks is usually learned in prior training, and in other technical degrees like engineering or architecture.
Business is truly one of the most flexible industries a college graduate can enter into, and the Master of Business Administration can apply to positions in a number of these industries.
The above are just a few of the fields available for recent MBA graduates. According to a survey conducted by the Graduate Management Admission Council (GMAC) in late 2011 suggests that M.B.A. prospects are looking up: 28 percent more companies plan to hire in 2012 than added business school grads in 2011. [usnews.com]
You may also be interested in these articles:
---
http://www.bls.gov/ooh/Management/Computer-and-information-systems-managers.htm#tab-4
http://www.bls.gov/ooh/sales/securities-commodities-and-financial-services-sales-agents.htm#tab-2
http://www.bls.gov/ooh/management/architectural-and-engineering-managers.htm#tab-2
http://www.usnews.com/education/best-graduate-schools/top-business-schools/articles/2012/03/14/mbas-are-hot-once-more
http://www.cbsnews.com/8301-505145_162-37242882/americas-most-popular-graduate-degrees/