How Do I Get a Master's Degree in Accounting?
How Do I Get a Master's Degree in Accounting?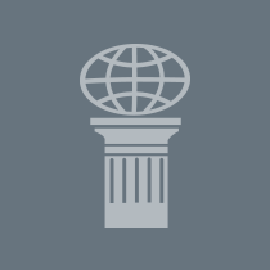 The vast majority of business professionals see the need to enhance their education at some point to help improve the chances of career advancement. Those employed in the accounting career field may be considering career advancement, but to earn new positions employees will need to enhance their education and skills to climb the ladder. A way to achieve this goal is with a Master's degree in accounting. [BLS.gov]
In most companies, public and private, accountants can apply for an entry level job with an Associates, or Bachelor's degree. However, moving up in the business world as an accountant can require a Master's degree. How does one go about earning a Master's degree in accounting?
Prerequisites
The most important prerequisite that potential Master's program students need to have is a relevant undergraduate degree. It is not necessary to hold a degree exactly the same as the Master's program you are considering. Those interested in a Master's degree in accounting should have a Bachelor's degree in fields such as accounting, business, or finance, just to name a few.
Choosing a Program
There are a number of Master's degrees available that are directly or indirectly related to the field of accounting. One of the most common accounting degrees at the Master's level is the Master of Business Administration specializing in Accounting. The MBA program offers an all-around business education, with certain coursework focused on accounting principles. This is not the only option available however. Other Master's degrees include the Master of Accounting, Master of Professional Accounting, Master of Science in Accountancy, and Master of Science in Taxation. The specific degree offered will vary depending upon the offerings of individual institutions.
Coursework
One of the most important factors to keep in mind when pursuing a Master's degree in accounting is the coursework. Given the different types of accounting degrees at the Master's level, it is important to make sure that the coursework, and greater degree program, are relevant to career goals and will actually serve to boost an individual up the corporate ladder. Common courses offered in many accounting programs include auditing, taxation, budgeting, and managerial accounting.
Duration
Earning a Master's degree in accounting can take as long as six years or as little as one year. Students who transition immediately from undergraduate studies to a Master's program usually need six years to complete their Bachelor's and Master's degree programs. Those who return to school after a few years in the workforce can complete a Master's degree in about two years, or just one if enrolled in an advanced pace program. Certain institutions even offer a five year program that combines a Bachelor's and Master's in Accounting in one program of study. When looking at schools, inquire about their timeframe because program lengths may vary.
Regardless of the Master's degree in accounting that individuals pursue, it is important to ensure it is relevant to their career and aspirations for the future. Certain accounting career fields, and even certain states, have specific requirements when it comes to licensure* and educational background.
---
http://www.bls.gov/ooh/Business-and-Financial/Accountants-and-auditors.htm#tab-4
* AIU does not guarantee third-party certifications, or licensure. Certification requirements for taking and passing certification examinations are not controlled by AIU, but by outside agencies and are subject to change by the agencies without notice to AIU. Therefore, AIU cannot guarantee that graduates will be eligible to take certification examinations, regardless of their eligibility status upon enrollment.