What Can I do with a Master in Project Management?
What Can I do with a Master in Project Management?
Posted July 24, 2012 by AIU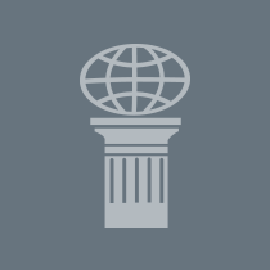 A Master in Project Management is one of the most versatile degrees a college student could earn; it is also one of the most in-demand credentials among employers in the 21st century. [USNews.com] Any student considering a business management degree could learn industry-relevant skills when earning a Master in Program Management. [smartharbour.com]
Some people are born leaders. For these people a Master in Project Management may be just the degree to help them realize their career potential. Nobody can be taught to be a great leader, in the mind of many that is a natural instinct. However, that instinct can be enhanced with the help of a Master in Project Management degree. Graduating from one of these programs can help harness that attention to detail and ability to keep a project on track that makes a great leader what they are.
There are a number of fields that may now be searching for project management professionals to guide businesses through transitions, upgrades, or growth-related projects Each of these fields offers unique opportunity to help, or lead a variety of projects from start to finish.
Construction
Construction and manufacturing based project management careers are still the most common positions in the field. The primary goal in construction based positions is to help with the design and development of a project, find the proper contractors to carry out the work, and ensure that a project is completed on time and within the predetermined budget.
Manufacturing
Similar to the expectations in construction, project managers in this field work to assist in the development and design of new products or manufacturing processes. The primary goal, again, is to help create and adhere to a timeline and budget while implementing new products or manufacturing processes.
Engineering
One of the more surprising career fields offering project management degree holders' work is engineering. Positions in engineering are various and some of them overlap with roles from other industries, such as design for construction projects, but others are different. Examples of differing roles include working on software and systems development projects.
Information Technology
Information Technology is one of the newest fields offering career opportunities to those with a Master in Project Management. While engineering based software and systems development projects involve the development of tangible products, IT based projects work on intangible products. Project managers in IT work with companies to help them identify their needs, recognize changing business climates, and implement new approaches to keep their business competitive.
Consulting
There is one more emerging field project managers can work in. More and more highly experienced professionals are either joining consulting groups or starting their own consulting business based upon project management ideals. Consultants work across all the popular fields of project management from construction and manufacturing, to engineering and IT. However, consultants can also find themselves leading projects in different fields such as healthcare.
Project Management is a very diverse field offering a variety of potential careers. While it is possible to enter the project management field with an Associate's or Bachelor's degree, a Master in Project Management is critical in career advancement over time. Larger corporations, it should be noted, tend to look for project managers who have a more advanced skill set including a degree such as a Master in Project Management.
---
http://smartharbour.com/masters-in-project-management-degree/
http://www.usnews.com/education/best-graduate-schools/top-business-schools/articles/2011/03/30/mba-programs-focus-on-project-management