Benefits of a Master's Degree in Accounting
Benefits of a Master's Degree in Accounting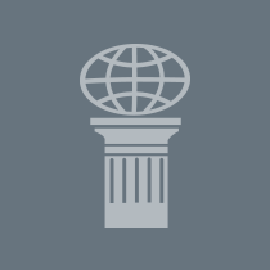 The decision to pursue an advanced degree such as a Master's degree is a personal one that affects each individual in a different way. Business professionals often look towards a graduate degree when seeking to enhance their career opportunities in the future. For those involved in the field of accounting, the decision to earn a Master's degree in accounting needs to be made based upon the factors that make the most sense to each individual.
It would be difficult to highlight all the benefits of earning a Master's degree in accounting, especially trying to pick the benefits for each individual. There are, however, a number of benefits that apply to most accountants or students looking to become accountants in the near future.
Different Options
One of the benefits of earning a Master's degree in accounting is the fact that there is not just one degree available. Various institutions offer Master's degrees in accounting that are tailored to different types of students with different career aspirations. Two popular examples, according to Monster.com, include the following:
Master of Science in Accounting: Generally speaking these programs are designed for students who have previously completed an undergraduate degree in accounting and have aspirations of working in the public accounting sector.
Master of Accounting: This program, on the other hand, tends to be tailored to undergraduates who completed liberal arts or general business majors as well as professionals who have been employed in accounting for a number of years already. Most graduates from these programs head for the public accounting sector, but there are a number that head to the corporate accounting world instead.
Prepare for Long Lasting Careers
Yahoo! Education recently ranked accountants as one of the top careers that are built to last. Yahoo! cites the fact that corporations big and small, government agencies, non-profit groups, and individuals all need help keeping their financial assets in order. As a result, accounting graduates may be well-prepared for long-lasting careers.
It was also noted by Yahoo! Education that as of 2011, the National Association of Colleges and Employers (NACE) found that accounting graduates led all others in terms of job offers received before graduation.
Break into the Field
One of the biggest benefits to earning a Master's degree in accounting is gaining the education needed to break into the field of accounting, regardless of prior education. According to Yahoo! Education, the fields of accounting and personal financial advising are great options for those with prior experience in the financial sectors of business.
That previous experience, combined with advanced degrees in accounting, helps prepare individuals to transition into a career as an accountant or personal financial advisor.
At the end of the day, a Master's degree in accounting will provide different benefits to different individuals. The best way to determine how beneficial this degree is to each individual is for them to compare what a degree offers with their career aspirations. There are accounting-related fields where a Master's degree in accounting is looked for among employers, while others do not necessarily focus so closely on specialized degrees.
---
http://career-advice.monster.com/career-development/education-training/accounting-education-options/article.aspx
http://education.yahoo.net/articles/careers_built_to_last.htm?kid=MQMT
http://education.yahoo.net/articles/career_change_options_for_adults.htm?wid=1004&svkid=MQMS&usid=e5a6e1e1-49cc-46b3-9cdc-b1f8a11eaf7c
http://education.yahoo.net/articles/most_marketable_degrees.htm?wid=1004&svkid=MQMS&usid=e5a6e1e1-49cc-46b3-9cdc-b1f8a11eaf7c