Top 10 Reasons to Get a Bachelor's in Finance
Top 10 Reasons to Get a Bachelor's in Finance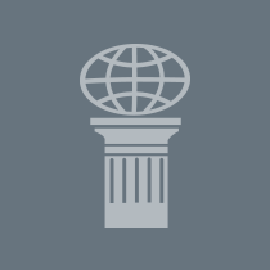 There is a lot to be learned about the money side of any business. We've all participated in the economy on a local or national level; we do it every time we purchase something. How many people truly understand how money moves through an economy from consumers to business to supplier and back again?
Those with a mind for numbers and interest in tracking and analyzing financial information may consider a finance degree in college. Here are ten reasons why a Bachelor's in Finance is a good idea.
It's for Smart People
Individuals who have always excelled in their studies might find themselves right at home in the world of finance. According to Yahoo! Education, a financial career such as Personal Financial Advisor is an ideal position for those with leadership skills and the ability to make smart, informed financial risks.
Employers Want You
Yahoo! Education has cited in numerous articles in 2012 that finance related degrees are in high demand among employers. The "Jobs Outlook 2012" from the National Association of Colleges and Employers (NACE) shows that finance degrees finished on top of a list of degrees employers were looking for among graduates.
Return on Investment
Before applying for any old degree program, students should carefully consider if the degree they pursue now can help them pursue a job that can help pay for that education in the future. Yahoo! Education, citing the April 2012 Salary Survey from NACE, found that degrees in the field of business offer the greatest potential for return on investment. Finance was the business field with the highest median annual income for entry-level positions as of early 2012. Of course, every person's experience will vary based on their geographic location, amount of experience and other factors.
Ideal for Problem Solvers
Some of us can sit around for hours trying to solve crossword puzzles, trivia questions, or general life problems. Others are quick to come up with ideal solutions and possess an inherent knack for solving problems. Positions within finance, such as a Personal Financial Advisor, require individuals with a sharp mind and solid decision-making skills. Advisors must monitor the investments of clients and make decisions based upon market fluctuations as they happen.
Land in Strong Industries
Earning a college degree is one thing, earning a college degree that puts the individual into an industry with strong employment opportunities is another matter. A Bachelor's in Finance provides a solid foundation for positions such as Financial Analyst. The analyst field is expected to experience 23% growth at the national level, or 54,000 additional jobs, through 2020. [education.yahoo.net]
For the Ambitious
Yahoo! Education's list of careers for those with high ambitions includes roles in accounting departments. Every business, large and small, has need for accountants to deal with the financial side of operations. For many entry-level positions a bachelor's degree is in a financial field such as accounting or general finance is required, although experience in the field can be helpful as well.
Attention to Detail Means Success
Sometimes it comes off as annoying when individuals are bossy, but when it comes to finances a take-control attitude and attention to detail can lead to immense success. Yahoo! Education ranks the position of Financial Analyst among the top career fields for those with a bossy attitude.
Roles for Extroverts
Those who revel in the spotlight and enjoy interacting with others don't want a career that traps them in an office by themselves pouring over data all day. A Bachelor's in Finance is one of many business degrees that can lead to extrovert-friendly careers such as a Personal Financial Advisor.
Roles for Introverts Too
On the other side of the coin are financial positions that are ideal for those who enjoy quieter, more isolated working conditions. Positions such as accountant leave an individual pouring over spreadsheets, analyzing financial data, and crunching the numbers most days of the week.
Put Prior Experience to Work
Important financial positions such as accountants and financial analysts are ideal jobs for those looking to combine years of experience with a new Bachelor's in Finance degree. According to Yahoo! Education, these two positions are examples of finance industry jobs where adding a degree onto years of existing experience can have great results.
---
http://education.yahoo.net/articles/hot_jobs_for_smart_people.htm?wid=1004&svkid=EZPJ&usid=7ba19d72-78f1-4829-9d58-8f1941908a23
http://education.yahoo.net/articles/most_marketable_degrees.htm?wid=1004&svkid=EZPJ&usid=95d2e9f9-626c-463d-af89-dacf5db3d70d
http://education.yahoo.net/articles/valuable_college_degrees_2.htm?wid=1004&svkid=EZPJ&usid=95d2e9f9-626c-463d-af89-dacf5db3d70d
http://education.yahoo.net/articles/problem-solving_careers.htm?wid=1004&svkid=EZPJ&usid=7ba19d72-78f1-4829-9d58-8f1941908a23
http://education.yahoo.net/articles/where_are_the_jobs_now.htm?wid=1004&svkid=EZPJ&usid=7ba19d72-78f1-4829-9d58-8f1941908a23
http://education.yahoo.net/articles/careers_for_go-getters.htm?wid=1004&svkid=EZPJ&usid=7ba19d72-78f1-4829-9d58-8f1941908a23
http://education.yahoo.net/articles/careers_for_bossy_people.htm?wid=1004&svkid=EZPJ&usid=7ba19d72-78f1-4829-9d58-8f1941908a23
http://education.yahoo.net/articles/careers_for_introverts_2.htm?wid=1004&svkid=EZPJ&usid=7ba19d72-78f1-4829-9d58-8f1941908a23
http://education.yahoo.net/articles/career_change_options_for_adults.htm?wid=1004&svkid=EZPJ&usid=7ba19d72-78f1-4829-9d58-8f1941908a23