Top Reasons for a Master's in Project Management
Top Reasons for a Master's in Project Management
Posted October 10, 2012 by AIU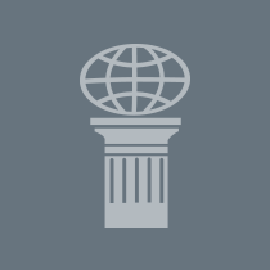 Earning an advanced degree is often seen by many as the best way to enhance their prospects for advancement in their current career, or even as a path to career change. Project Managers have for many years existed in the structure of businesses around the globe, but have gone without their own formal advanced training. According to Monster.com, the Master's in Project Management degree program specialization is beginning to come into its own.
As the degree program establishes itself, what are the top reasons to pursue a Master's in Project Management?
Get a Specialized Degree
According to Monster.com, it was once the popular choice among employers to look for project managers with a Master's in Business Administration degree. While there is no need for employers to now jump ship on general MBA holders, it is now possible for employers to look for graduates with a Master's in Project Management, or an MBA with a project management specialization, and the specialized course work now offered to help prepare them for management positions.
Advance Your Career
Not only does a Master's in Project Management provide equal prep for students compared to other business degrees, it also helps prepare them for advancement in their career. According to Monster.com, employers are increasingly in search of project managers with an education to match their years of experience in the career field.
Learn to See the Bigger Picture
While some undergraduate and graduate degree programs offer specialized training that prepares them for a vital role in a business, project managers are prepared to see the greater picture of how activities will affect a business. Specifically, project managers are taught how to see the grand picture when guiding a project. According to the United States Bureau of Labor Statistics (BLS) , project managers learn to balance time, money, and the scope of a project. It is imperative that project managers also make critical decisions without fuss, such as which tasks are crucial and which ones need to be completed when.
Keep Up with the Industry
Monster.com points out that one of the positives of earning advanced educations in project management helps individuals keep up with the methodologies of the career field. It is important for project managers to be in-the-know when it comes to traditional approaches to projects as well as less-formal methods.
Degree Variety
Although it is possible to earn a straight forward Master's in Project Management, there are advanced project management programs that are accredited project management programs. A hand full of degrees are available that offer a focus in particular industries and the project management needs contained therein. According to the Project Management Institute, other Master's programs include the Master of Science in Information Technology, Master of Science in Technology Management, and Master of Science in Management.
Career Variety
According to the U.S. BLS, those with one of a variety of Master's level project management degrees can pursue career fields such as construction, engineering, finance, architecture, and even computer and information systems.
Hone Your Skills
The ability to see the big picture and lead a group of people are skills and traits that some people are just born with. One could argue these can't be taught to students either, but those who already possess them can hone those skills and polish them to prepare for greater success in the field.
Employers are now looking for it
Perhaps the biggest reason to earn a Master's in Project Management in the 21st century is that employers are now looking for it. As Monster.com notes, employers used to hire project managers with certification or experience only, but have begun looking more frequently for graduates with a degree. As individuals progress through their career, a Master's in Project Management will be increasingly important to have in hand.
---
http://career-advice.monster.com/job-search/company-industry-research/career-spotlight-project-manager/article.aspx
http://www.bls.gov/opub/ooq/2006/summer/art03.pdf
http://www.bls.gov/ooh/management/construction-managers.htm#tab-4
http://www.bls.gov/ooh/management/financial-managers.htm#tab-4
http://www.bls.gov/ooh/management/architectural-and-engineering-managers.htm#tab-4
http://www.bls.gov/ooh/Management/Computer-and-information-systems-managers.htm
http://www.pmi.org/About-Us/Press-Releases/University-of-Maryland-University-College.aspx
http://www.pmi.org/en/Professional-Development/Career-Central/Chief-Digital-Officer.aspx