What Can a Bachelor of Business Administration Do for Your Career?
What Can a Bachelor of Business Administration Do for Your Career?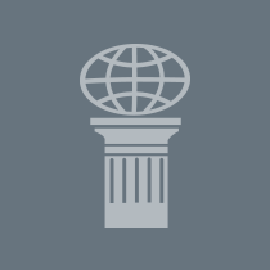 As high school students make the transition to colleges and universities around the country each year they face many difficult decisions in the coming months and years. There may be no bigger decision than trying to decide what degree program to pursue in order to help them pursue a future career field. Those considering the field of business might look at a Bachelor of Business Administration (BBA) program, but what can a BBA degree do for their career?
A BBA degree can help students pursue a rewarding career, but before pursuing one, students need to make sure their degree program is going to benefit them in the future. According to Dani Babb, founder and CEO of higher education consulting firm Babb Group, students should consider how employers will view their degree. Babb points out that it is not unusual for employers to view certain degrees in a better light than others.
Not All Degrees Are Created Equal!
While an BBA can help you for effective leadership in today's fast-paced business world, not all of the BBA degree programs out there are the same. When examining any BBA program, make sure the program is accredited by an accrediting body, such as The Accreditation Council for Business Schools and Programs (ACBSP). ACBSP accreditation certifies that the teaching and learning processes of these programs within a business school meet rigorous educational standards. ACBSP is a leading specialized accreditation association for business education supporting, celebrating, and rewarding teaching excellence. Established in 1988, ACBSP is the only business accrediting organization for all associate, baccalaureate, and graduate degree programs.
A degree in an accredited program can be the differentiator in today's competitive job market, so be sure to ask questions about accreditation when talking to any college or university.
A BBA Makes Graduates Marketable
According to the "Jobs Outlook 2012" from the National Association of Colleges and Employers, the BBA came out on top as one of the degrees that attract employers. Results from the survey showed that hiring managers are very interested in graduates from BBA programs.
According to Yahoo! Education, 48.5 % of employers are looking to hire BBA grads in 2012. Babb added the fact that "business administration is one of those staple degrees that is always in need." Students learn to plan, organize, and direct business activities and may find a number of interesting types of careers in business and finance including Financial Analysts and Business Analysts.
BBAs Are Great for a Career Switch
Sometimes students choose the wrong degree on their first go-round in school and find themselves stuck in neutral in their career. According to Yahoo! Education, a BBA degree is one online degree program that can help working adults looking to switch career fields or even enhance their current education and advance in their current field.
The courses offered in a BBA program could help students hone their business skills and either advance in their current field, or switch career fields to one with greater opportunities. Coupled with previous experience, students could find greater options in a new career field such as working as a Financial Manager.
The BBA is Versatile
According to Yahoo! Education, the BBA degree ranked among the top five most versatile degree programs available to undergraduate students. Management consultant Susan Heathfield points out that employers value the solid fundamentals provided in BBA programs. However, it is important to note that the proper sub-studies in a BBA program can enhance the usefulness of a BBA. Heathfield goes on to point out that employers are looking for graduates with a focus in finance and accounting in particular.
Although it is just an undergraduate degree, earning a BBA can do a lot for a graduate's career. Whether they are looking to switch career fields or earn a degree that could help them pursue opportunities in numerous career fields, individuals will find the BBA is one of the best options available. As always, it is important to keep in mind that no two individuals will necessarily experience the same success.
---
http://education.yahoo.net/articles/most_marketable_degrees.htm?wid=1004&svkid=EZPJ&usid=95d2e9f9-626c-463d-af89-dacf5db3d70d
http://education.yahoo.net/articles/degrees_that_wow.htm?wid=1004&svkid=EZPJ&usid=95d2e9f9-626c-463d-af89-dacf5db3d70d
http://education.yahoo.net/articles/degrees_for_adults.htm?wid=1004&svkid=EZPJ&usid=95d2e9f9-626c-463d-af89-dacf5db3d70d