What Can a Bachelor's in Marketing Do for Your Career?
What Can a Bachelor's in Marketing Do for Your Career?
Posted October 22, 2012 by AIU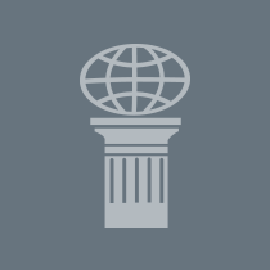 Choosing a degree is a tough task for college students and even those in the workforce looking to earn a secondary education. Often the best way to choose a degree is to first examine personal skills and abilities. Those with a sharp mind, outgoing personality, and ability to stay up to date with modern societal trends may want to consider a Bachelor's in Marketing degree.
Individuals with the necessary skills to be successful in marketing might find a rewarding career in marketing, but what can a Bachelor's in Marketing do for their career? Despite the economic downturn, in which many marketing jobs were lost, now might be the time to get back into the field of marketing. According to Monster.com that trend is reversing. Donna Farrugia, executive director of a staffing firm in Menlo Park, California, pointed out that companies began cautiously hiring back marketing professionals in 2011.
Not All Degrees Are Created Equal!
While an Bachelor's in Marketing can help you for effective leadership in today's fast-paced business world, not all of the Bachelor's in Marketing degree programs out there are the same. When examining any Bachelor's in Marketing program, make sure the program is accredited by an accrediting body, such as The Accreditation Council for Business Schools and Programs (ACBSP). ACBSP accreditation certifies that the teaching and learning processes of these programs within a business school meet rigorous educational standards. ACBSP is a leading specialized accreditation association for business education supporting, celebrating, and rewarding teaching excellence. Established in 1988, ACBSP is the only business accrediting organization for all associate, baccalaureate, and graduate degree programs.
A degree from an accredited school can be the differentiator in today's competitive job market, so be sure to ask questions about accreditation when talking to any college or university.
Career Variety
While some college degrees prepare individuals for a narrow range of career positions and roles, a Bachelor's in Marketing opens the door to an exciting variety of positions within the business sector of the economy. According to the United States Bureau of Labor Statistics, a Bachelor's in Marketing is the minimum requirement for a number of career fields.
Recent BLS data shows that marketing degrees are acceptable degrees for individuals looking to work in marketing, promotions, advertising, and even sales. Positions vary from entry-level to top executive positions, though it is important to note that experience and graduate degrees will be needed to reach the highest positions.
Preparation for In-Demand Marketing Jobs
According to Monster.com, a Bachelor's in Marketing can lead students into some of the top in-demand marketing jobs for the 2010s. Monster.com listed the following as the six in-demand marketing jobs for the 2010s:
Digital Media Strategist: positions such as digital media manager and media planner
SEO Analyst: positions such as market research manager and data analyst
Social Media Coordinator: positions such as social media manager and social media marketing manager
User Interface Artist: positions such as web designer and animator
Market Research Manager
Marketing Manager: positions such as marketing director and marketing VP
According to the BLS, a Bachelor's in Marketing is the minimum requirement for many of these in-demand positions, particularly Market Research Manager, Marketing Manager, and Data Analysts. Of course, some positions may require additional experience and not everyone's experience will be the same.
Access to Higher Paying Jobs Down the Road
Monster.com points out that despite the sluggish economy and lean marketing staffs, there is still money to be made in the field of marketing. Base pay and bonuses remain high for certain marketing positions, some of which can be reached by those who complete a Bachelor's in Marketing program and have the right amount of experience in the field.
Among the seven jobs listed on the list, three of these positions are available to those who have completed a Bachelor's in Marketing program. These positions include Marketing Executive (#3), Market Research Executive (#4), and Marketing Director (#5).
As with any degree program, not everyone will experience the same success after graduating from a marketing program. It is important to keep in mind that many of the positions listed above will require work experience in addition to earning a Bachelor's degree. At times, an advanced degree may also be required. With that said, a Bachelor's in Marketing is seen as the foundation of all that, making it the best place for many to start.
---
http://www.bls.gov/ooh/business-and-financial/market-research-analysts.htm#tab-4
http://www.bls.gov/ooh/management/advertising-promotions-and-marketing-managers.htm#tab-4
http://www.bls.gov/ooh/management/public-relations-managers-and-specialists.htm#tab-4
http://career-advice.monster.com/salary-benefits/salary-information/high-paying-marketing-jobs/article.aspx
http://career-advice.monster.com/job-search/company-industry-research/hot-marketing-jobs/article.aspx