7 Top Skills Employers Want for Healthcare Management Jobs
7 Top Skills Employers Want for Healthcare Management Jobs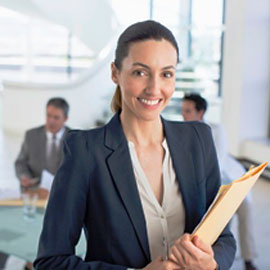 The healthcare field is ripe with opportunity, and the rapid growth extends beyond medical professionals. Employment of medical and health services managers is projected to grow 23% — to 388,800 jobs —through 2022, much faster than the average for all occupations1.
These healthcare managers serve in a variety of roles to plan, direct and coordinate healthcare services in various organizations and settings. But what specific skill sets are required to land these types of jobs? Below, find a selection of the top skills employers are looking for in healthcare management job candidates2.
---
RELATED: Entry Level Healthcare Administration Jobs
---
As you develop these skills through work experience and a healthcare management degree program, make sure to highlight them on your resume and LinkedIn profile to help draw the attention of hiring managers.
Case Management: This is the continual and collaborative process of overseeing all the aspects of an individual's care, including assessment, planning, facilitation, care coordination, evaluation and advocacy.
Decision Making: Critical decisions must be informed by knowledge of the economic and financial factors impacting the delivery of contemporary healthcare services as well as related ethical and legal issues.
Process Improvement: Making the processes involved in day-today healthcare management more effective and efficient requires an understanding of relationships, organizational structure, and quality performance in healthcare management.
Collaboration: Partnering with individuals and teams within and outside of the organization is essential on a day-to-day basis.
Business Development: Contributing to business growth means managers should be familiar with media types, internal and external marketing strategies, feedback streams and assessment measures as well as legal and ethical practices in marketing as they relate to healthcare.
Staff Development: Proper talent evaluation and management is driven by broad understanding of the environment of care, performance improvement, risk assessment, and managing diverse workforces.
Scheduling: Efficient and effective management of staff helps drive a well-run organization that can serve patients at optimal levels.
---
Learn more about the opportunities and outlook for healthcare management jobs: Download our CareerBuilder guide.
---
1. U.S. Department of Labor. Bureau of Labor Statistics. Occupational Outlook Handbook: Human Resources Manager. [online] Available at www.bls.gov/ooh/management/medical-and-health-services-managers.htm [Accessed 8 May 2014].
2. Labor/Insight (Burning Glass Technologies), 1/1/13-1/31/13