What IT Degree Should I Get?
What IT Degree Should I Get?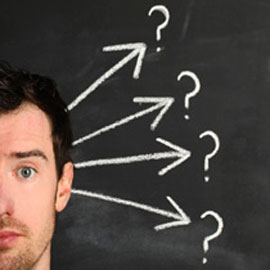 Being a jack of all trades but master of none can be helpful, but that approach doesn't always cut it when you're pursing in-demand IT careers.
Many careers, especially those in information technology, require high levels of sophistication and specialization, so the more you have to offer in one specific area, the better. The trick is choosing an IT degree specialization best fits your goals and interests.
Once you've got it figured out and you've decided to pursue an IT degree, you can take classes directly related to your field of interest, equipping yourself for the real world and getting an edge over your peers by sharpening your knowledge and skills in the exact areas in which you want to work. Begin by exploring the four types of IT degrees below.
The Sherlock Holmes-style detectives of the modern era, digital forensics experts work closely with police officers and traditional detectives to solve cyber- and Web-related crimes.
Bringing together traditional incident response and digital forensics, skilled digital investigators are especially valuable to organizations who use cloud computing, because when hackers make a threat, it's increasingly difficult to get to the root of the problem since there's no ownership or access to the physical servers and multiple databases are on the same platform. It takes a special eye to spot discrepancies and irregularities.
People who love solving puzzles by taking data, reconstructing it and analyzing where things could potentially go wrong are perfect for this specialization.
Information Assurance and Security
Melissa McCarthy's role in the movie "Identity Thief" made the situation of an innocent man getting his identity stolen an entertaining scenario, but in real life, these scenarios are far from pleasant.
Safeguarding innocent people from hackers stealing their personal data, credit card numbers, and their hard-earned money is something corporations, governments, and others take seriously, as is the ability to safeguard their own proprietary information.
Given the high demand for professionals trained in cyber security, it's not surprising that this is a high-growth field. According to the Bureau of Labor Statistics (BLS), the growth rate for information security analyst jobs is 37% through 2022.
If a company's computer systems shut down—even for only an hour—things get chaotic. Communication across internal servers is lost, there's no data access for people to continue doing their jobs, customer contact data can't be accessed, and internal needs can't be processed.
Network and computer systems administrators are the sturdy, reliable backbone of the IT industry who keep things running smoothly and allow everyone else in a company to do their jobs efficiently and without hangups.
They ensure the day-to-day maintenance, operations, and upkeep of computer systems, whether they're on localized servers or in the cloud. This means implementing reviews and updates of all hardware, software and system resources to keep problems at bay, as well as running analyses to diagnose and solve inefficiencies.
Network and computer systems administrators are expected to see an average year-over-year job growth of 12% through 2022, per the BLS.
Software Analysis and Development
Software developers, engineers, and programmers are the creative brains behind the technology people use every day, including business software, document creation, data entry interfaces, mobile applications and more.
Programmers write the code that makes the software work and are usually the ones who love to solve logic puzzles. The BLS estimates job growth at a pretty steady 8%. Meanwhile, software developers create the structure for apps and computer programs. They're the source of creativity for how different features and functions work together. Job growth in this field is expected to be 22% through 2022, much faster than average.
Interested in pursuing a future in information technology? Learn more about IT degrees at AIU.