Should You Get a Second Bachelor's Degree?
Should You Get a Second Bachelor's Degree?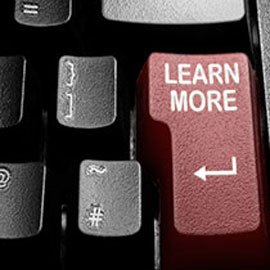 Going back to school requires you to have a clear vision of your goals, and one of the crucial questions you must ask is whether you should seek a second bachelor's degree or pursue a master's degree. There are a number of factors to consider when pondering this choice, but it ultimately may boil down to whether you're seeking advancement in your current field or looking to begin a new career.
Reasons to Pursue a Second Bachelor's Degree
Choosing to return to college for a second bachelor's degree may make the most sense for you if you are looking to get started on a new career path entirely rather than seeking to advance in your current field. While it is true that some degrees may complement each other, a bachelor's degree is designed to give you an entirely new set of skills and a fresh knowledge base. For that reason, this may prove the best choice if your desired profession is outside the scope of your current degree.
The good news is that it's possible that classes you've taken while completing your first undergraduate degree may fulfill some of the requirements of the second degree you're considering. In some cases, skills acquired in a non-academic setting can even apply toward a degree. The policy on this will vary between schools and according to your experience, so it's important to discuss the potential for receiving transfer credits with your admissions or student advisor at your school. Pursuing a second bachelor's degree may also be a good idea if you need one as a prerequisite to enter a master's degree program in your desired field.
One important consideration to keep in mind is the fact that you'll likely have fewer financial aid options when pursuing a second undergraduate degree than you would if you elect to seek a master's degree, so be sure to do your research and consult with financial aid advisors at the university you're attending to make sure you understand what may be available.
Reasons to Pursue a Master's Degree
If the career path you have in mind is one you've already started down, then a graduate degree may be the best route to help you get where you want to be. Those looking to advance further in their current profession often choose to expand their education with a master's degree, which builds on the foundation of the undergraduate degree and allows students to delve into deeper, more comprehensive and more advanced topics related to your field of interest.
Furthermore, earning a master's degree could also lead to increased earnings: According to the Bureau of Labor Statistics, people who have a master's degree earn 20% more per week than those with a bachelor's degree.1 Time can be on your side with this choice as well: Many master's programs today are built around the schedules of working professionals and can be completed in as little as 12 months.
Two Bachelor's Degrees vs. One Master's
Is a second bachelor's degree worth it? Would you be better off with a master's degree? The answer will depend on your goals, but either route has the potential to jumpstart your career.
Ready to learn more? Explore online bachelor's and master's degrees at AIU.
---
1. Bureau of Labor Statistics, "Earnings and unemployment rates by educational attainment," on the Internet at http://www.bls.gov/emp/ep_chart_001.htm (visited Dec. 7, 2015); Based on median weekly earnings. These are national projections covering all levels of experience; conditions in your area may be different.