How Long Does It Take To Get Your Bachelor's Degree?
How Long Does It Take To Get Your Bachelor's Degree?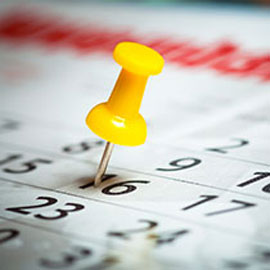 Pursuing a bachelor's degree can be a great start to better career opportunities, possible job advancement and even better career satisfaction. A wealth of opportunities can be laid out before you when you earn professional status in your industry. In fact, the Pew Research Center has found that when today's young adults are compared with previous generations, the disparity in economic outcomes between college graduates and those with a high school diploma or less formal schooling has never been greater in the modern era, according to a recent report.
Of course, before you can realize any of these benefits, you need to commit to the time and effort it takes to go back to school. But how long does it take to get your bachelor's degree? If you're a working adult already bound by work and family commitments, you're likely concerned about how to fit pursuing a degree into your already-busy schedule. Understandably, the time factor in earning your bachelor's degree will be of paramount importance to you.
The three factors listed below will help you gauge how long it takes to earn your bachelor's degree:
1) Method of Study
How you choose to pursue your degree can impact the length of time required to complete a bachelor's degree program. Typically, a traditional student will take four to five years to earn a bachelor's degree on campus. However, you can complete the program within a shorter duration if you choose to take a bachelor's degree program online. Flexible online degree programs such as those offered by American Intercontinental University (AIU) makes it possible for you to complete your bachelor's degree in as little as 36 months. If you choose to pursue online studies, you can get the advantage of getting access to a complete virtual campus that you can access anytime, anywhere with an Internet connection.
2) Transfer Credits
Transfer credit is academic credit that is awarded for previous formal study, training, work or military experience. Time savings can be a key benefit of transfer credit, since it reduces the number of courses you need to take. Look for a university that can conduct a prior learning assessment to help you get the prior learning credit you deserve for past work and learning experiences. If you are a military servicemember or veteran, you may be interested to know that your skills, knowledge and experience are highly valued and recognized. Explore options for earning credit for your military experience as well.
3) Pacing Options
Online universities such as AIU offer different pacing options for degree programs to help meet differing needs of students of all ages, backgrounds and professions. The pace you choose will determine the duration of your bachelor's degree program.
The full-time course is the standard method of studies for traditional college students. At AIU, full-time students take 13.5 credits per quarter.
An accelerated degree is a full bachelor's degree program that is structured to be completed in a shorter time frame. This program is designed for mature, working adults who prefer to complete their degrees quickly by engaging themselves in intensive, ongoing coursework. Universities such as AIU offer an accelerated degree program in which students take two courses every five weeks after their first term of study. At AIU, students attending at an accelerated pace take 18 credits per quarter.
The opposite of an accelerated program, a decelerated program is designed to help busy students cope with their coursework better by allowing them more scope for adjustment and time to catch up with their studies. This program provides students with the opportunity to enroll in one course per term. At AIU, students in the decelerated program take nine credits per quarter.
As you can see, the question, "How long does it take to earn your bachelor's degree?" depends on a variety of factors, including how much time you can devote to your studies based on your current work, family and other commitments. If you need professional advice on available options that best meet your requirements and lifestyle, don't hesitate to speak with an AIU admissions advisor. Taking action now puts you one step closer to pursuing your bachelor's degree.
Learn more about pursuing a bachelor's degree at AIU.