5 Tips for Success: Starting College at 25
5 Tips for Success: Starting College at 25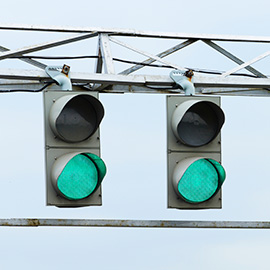 Starting college at 25 is a very different experience than enrolling immediately after high school graduation. Yet going back to school as a nontraditional student is a trend that's on the rise: According to the National Center for Education Statistics, college enrollment of students age 25 and older grew 41% between 2000 and 2011, compared to a 35% increase for students under 25. Meanwhile, NCES projects enrollment of students 25 and over to rise 14% between 2011 and 2021 (compared to a 13% increase for students under 25).
Whether you're going back to explore personal interests or expand your career horizons, it's important to acknowledge that you have different needs, advantages and challenges as an adult learner. Here are five tips that can help make your college experience a success.
Leverage your self-knowledge as an asset: Many adult students find that experience – both personal and professional – is a real asset when returning to college. Understanding your strengths and desires makes it easier to clarify your goals and choose a degree program that can help you achieve your objectives. It also helps you stay the course when the going gets tough, and it motivates you to commit to the study habits needed to succeed in your program.
Acknowledge that competing demands are real: Returning to college as an adult often means that you're learning while balancing other obligations. You may have a full-time job, a family, or other demands competing for your time and attention. Recognizing this will help you choose a program and school that's right for you. Flexibility, customization and quality are the keys. Choose a program that's designed to help older students succeed, including the right support for full-time students as well as those attending part-time.
Use your motivations to succeed: Whether you're in a career you already love and want to expand your opportunities or you're looking to make a change, education can help. According to the U.S. Bureau of Labor Statistics, people who have a bachelor's degree earn 70% more than those with a high school diploma alone and are less likely to be unemployed. Taking the steps to expand your education, skill set and knowledge can pay off in terms of both career growth and advancement opportunities.
Select the classroom format that's right for you: Some learners want a local classroom where they can meet with other students and instructors face-to-face. For others, an online campus offers the flexibility to make pursuing a degree possible amid other obligations. Take some time to evaluate the environment that's going to help you personally succeed and then choose an accredited college that offers a degree in your area of interest or specialization.
Take advantage of support services: Starting college at 25 or going back to school later in life naturally brings up doubts and concerns. But there are numerous support services within the college environment to help you succeed. Financial aid advisors can help you create a plan to pay for your education. Academic advisors can work with you to develop a degree road map to achieve your goals within your desired time frame. While younger students may be unwilling or not ready to take advantage of these services, as an adult learner, your willingness to ask for help can make all the difference.
Considering going back to school to earn your degree? Download our Back-to-School Guide.