Do College Credits Expire?
Do College Credits Expire?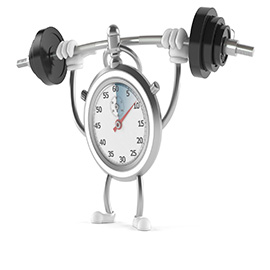 With an increasing number of adult students going back to college each year, a question of growing importance is, "Do college credits expire?"
The National Center for Education Statistics (NCES) reports that enrollment rates for adult learners age 25 and over are increasing at a faster rate than "traditional students" under 25: Between 2000 and 2012, the enrollment of students under age 25 and the enrollment of those age 25 and over both increased by 35 percent; however, between 2012 and 2023, NCES projects the rate of increase for students under age 25 to be 12 percent, compared with 20 percent for students age 25 and over.1 Many of these students are going back to college to finish their degree program after having been out of school for years. So if you're returning to college after a long absence, can you still use credits you've earned in the past, or do you have to start from scratch?
The short answer is that college credits don't ever really "expire." If you've paid for the course and earned a passing grade, your credit for the class will be logged on your transcripts with the school. The more important thing to consider is whether your new school will allow you to transfer existing credits to count toward your degree requirements—and this is where timing can become a factor.
How Long Do College Credits Last?
So, when do college credits expire in terms of their application to future (or resumed) degree programs? That all depends on a range of factors:
Relevance of existing credits – Do the credits you earned previously match with the field and degree program you're entering? If you decide to shift from the humanities to a psychology degree, or from math and science to business, you may find that some of your older courses aren't relevant and can't be counted toward degree requirements.
Length of time since credit was earned – Is the information you learned when you first took the credit-granting course still valid or has it changed since then? Colleges want their graduates to enter the workforce with current knowledge and an accurate understanding of the relevant information, theories, and practices in their field. If your credits were earned more than 10 years ago, for example, they may be seen as less relevant than those earned within the last five years, and they may not be eligible to transfer.
Type of credits – Many general education credits are likely to transfer regardless of age since they don't typically cover specific industry practices or time-sensitive information. In fields that rely on constantly changing information and technologies—like science, nursing, or engineering—you may have trouble transferring credits earned 10-20 years ago or more.
College accreditation – One of the most important things to check when considering whether or not you'll be able to transfer college credits to a new institution is the accreditation status of your original college or university. Credits from a non-accredited school may be less likely to transfer (or may not be eligible at all). Keep in mind too that your previous school's accreditation status at the time of earning your credits is important. (If you have questions about whether credits from a potentially non-accredited school are eligible to transfer, be sure to talk to an academic advisor or other representatives of the program you plan to transfer into.)
How Do You Transfer Credits?
Each school will address how to transfer college credits a bit differently, but keep the below points in mind as you prepare to talk to your advisor or admissions officer:
Send a copy of your transcript to your new school. Having a printed copy of your transcript can also be helpful when you have to speak with an advisor about which credits may apply to your new degree program.
Placement tests may be required by your new program in order to asses your current level of knowledge. If the results of these tests place you in a lower-level course for which you've already earned credit elsewhere, you may still be required to retake the class.
Your advisor or admissions officer may request information on previous courses—such as the syllabus or other course materials—in order to evaluate whether they meet current degree program requirements.
Old credits may be applied as electives. This benefits returning students by cutting down the number of additional courses you need to take outside your immediate concentration, while still requiring you to potentially retake courses in subjects where your old credits have become outdated.
Thinking about returning to school but don't want to start from scratch? Download our Transfer Credit guide to find out how you may be able to get credit with previous college, military, or work experience.
1National Center for Education Statistics, U.S. Department of Education, Digest of Education Statistics: 2013, on the Internet at https://nces.ed.gov/programs/digest/d13/ch_3.asp (visited on 9/14/15).