Is Accounting a Good Major for You?
Is Accounting a Good Major for You?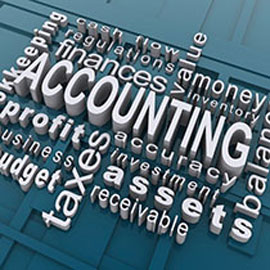 Those with an interest in finances and mathematics who are looking to become more involved in the inner workings of a business may find themselves asking, "Is accounting a good major for me?" The U.S. Bureau of Labor Statistics projected the number of accounting and auditing jobs to grow by 13% over the next 10 years, and listed the median annual wage at $63,550 in May 2012—higher than the national average.1
So is accounting a good major for you, and how do you know? Below, we break down what an accounting degree involves, what qualities may indicate that this is a good career path, and some common entry-level jobs in accounting.
What Does an Accountant Do?
Accounting encompasses a broad range of responsibilities, including collecting financial data, recording transactions, and analyzing and presenting this information. Accountants may work with individuals or businesses to help determine their financial status, and they may be involved in making decisions based on financial records.
Because accountants are responsible for keeping detailed and accurate records of all financial dealings—and may be tasked with performing audits—those interested in accounting as a career path must be extremely detail-oriented. In addition to advanced math skills, those pursuing a degree in accounting should be comfortable working individually, analyzing complex data sets, and organizing numerical information into clear visual formats such as charts and graphs.
Who Is Accounting a Good Major For, and What Skills are Required?
Even though accountants work across many different industries, the role typically requires a distinct skill set. Those interested in pursuing an accounting degree should possess the following skills and qualities:
Advanced proficiency in mathematics. This may seem obvious given that most accounting revolves around numbers and financial data, but accountants must be proficient with more than just basic arithmetic. A major in accounting will involve many advanced math courses, including statistics and calculus.
Highly detail oriented. Accountants must be able to review complex financial documents not just to find relevant data, but also to identify any possible errors. Job responsibilities may also entail transferring financial information to additional databases, tax forms, or presentations, meaning those interested in a career in accounting must be meticulous and detail oriented.
Strong analytical skills. Once financial information is gathered and recorded, accountants must be able to analyze this data for trends, insights, and possible errors. They must then be able to report these insights to businesses and individuals and help consult on any appropriate action.
Common Entry-Level Jobs in Accounting
One of the potential benefits of an accounting degree is that businesses in nearly every field and industry need accountants. This flexibility enables those with the necessary bachelor's degree to pursue career options starting with a variety of entry-level accounting jobs, including:
Certified public accountant (CPA)
Internal auditor
Management accountant
Government accountant
Financial analyst
Additionally, these types of accounting positions can include future opportunities for advancement, especially for those with certification within a specific field of accounting, which can further improve job prospects.
Ready to learn more? Explore online accounting degree programs at AIU.
---
1. Bureau of Labor Statistics, U.S. Department of Labor, Occupational Outlook Handbook, 2014-15 Edition, Accountants and Auditors, on the Internet at http://www.bls.gov/ooh/business-and-financial/accountants-and-auditors.htm (visited August 08, 2015)