American InterContinental University Introduces Revamped Mobile App
American InterContinental University Introduces Revamped Mobile App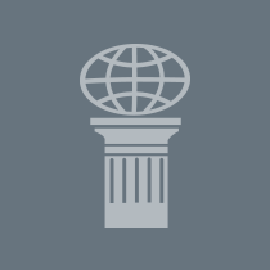 Schaumburg, IL Feb. 22, 2016 – American InterContinental University (AIU), a leading provider of online and campus-based higher education, announced today the release of its newly redesigned mobile application that puts the university's specialized curriculum in the palms of students' hands. The updated AIU mobile app provides anytime, anywhere access to the virtual classroom, e-textbooks, grades and more via Apple iOS and Android phones and tablets.
"AIU's mobile app is one more way we're leveraging advanced technology to serve our students and enable them to learn the way that they learn best – even on the go, " said AIU Provost and Chief Academic Officer Dr. Robert Manzer. "We are proud to introduce this best-in-class, student-centric tool that fits our students' busy lifestyles."
The user-friendly app, developed through a rigorous design and research process with mobile app best practices at the forefront, complements AIU's suite of innovative technology that includes its award-winning intellipath® adaptive learning platform. To ensure that the in-app experience seamlessly fits students' on-the-go needs, it was tested prior to launch with a volunteer group of students whose feedback was then leveraged to further tailor the learning tool to this audience.
Key Student Benefits of AIU's Mobile App
The enhanced mobile application, an upgrade of the university's previous app, is designed to put students' priority educational needs at their fingertips, while also keeping them connected to essential support networks and assisting with time management. Key benefits include:
Course Materials & Assignments – Access to e-textbooks, course live chats and more can be found for each class by simply tapping on the desired course. From their tablets, students also can access assignments and personalized learning maps in intellipath®.
Discussion Boards – Class conversation no longer needs to be limited to students' computers, as they now can participate in discussion boards from their phones or tablets. As long as they have Internet access, students can share ideas with fellow classmates and stay engaged in discussions no matter where they go. The app also keeps students in the know by notifying them of new responses to their discussion board posts.
Real-Time Notifications – Important notifications appear on the device screen, even when students aren't logged in, helping them stay on top of assignments and other tasks. When logged in, a school bell on the home screen keeps track of new notifications. The app also lets students know when a new grade is posted so they can view their instructor's feedback.
Time Management – The app organizes school to-dos by day and week, so students can see what's due and plan for the future. They also can add tasks and assignments to their personal calendars and sync their school calendars and email to their mobile device for easy reference.
Student Support – Students can email or call their professors, the financial aid department or their student services advisor with one tap. Key AIU departments are listed with hours and contact information, allowing students to get the answers they need when they need it.
Tracking Progress – As they work toward earning their degree, students can stay on top of their current grades, view how far along they are in their degree programs and mark important milestones along their educational journey. The app also shares inspirational messages to help encourage students to stay focused on their goals.
The AIU mobile app is available now in the iTunes and Google Play stores for iOS and Android smartphone and tablet users.
---
About American InterContinental University
Founded in Europe in 1970, American InterContinental University offers a wide range of undergraduate and graduate degrees in programs such as business, healthcare, IT, criminal justice and education at campuses in Atlanta and Houston and an Internet-based online campus headquartered in suburban Chicago. American InterContinental University, AIU, is part of the American InterContinental University System, which is accredited by the Higher Learning Commission (hlcommission.org), a regional accreditation agency recognized by the U.S. Department of Education. Additional information is available at www.hlcommission.org. AIU cannot guarantee employment or salary. Find employment rates, financial obligations and other disclosures at www.aiuniv.edu/disclosures.