Career Services at AIU Atlanta
AIU Atlanta offers a wide range of career services to help you prepare for the workforce in the field of your choice, from career counseling to help with your resume and an employer network with which the university maintains committed partnerships. We're here to help you as you identify your interests and pursue potential career opportunities.
We stand ready to be your partner as you pursue your goals, counseling you during your job search and providing services to help you prepare for the next step in your career path. The career services offered by this program include:
Career Services Credentialing
AIU's career coaches are Certified Professional Resume Writers with membership in the Professional Association of Resume Writers and Career Coaches. Not only are they ready to help you as you prepare your resume, but they can also advise you on job-searching strategies and trends.
Employer Connections
AIU maintains strong relationships with local employers, which in turns gives our students and alumni insight into potential opportunities for jobs and internships in Atlanta and throughout the state of Georgia.
Personalized Career Coaching
Our career counseling services can start well before you graduate and may continue long into your career. Looking for jobs in Atlanta may not be as simple as it was before the advent of the Internet, but we're here to help current students and alumni pursue their goals. We provide our students with the opportunity to learn how to brand themselves and network effectively — potentially vital skills for those just entering the job market as well as seasoned professionals.
Resume Support
Your resume can be a make-or-break element of any job search — in some cases, it's the first exposure that prospective employers will have to you. AIU Atlanta offers personalized one-on-one resume coaching to help you with this process. We can get you started with a simple template and then personalize from there for your prospective employers, regardless of your experience level.
Alumni Resources
Our career counseling services don't end just because you've graduated or even after you've found a job. We strive to help you throughout your career pursuits as an alumni and continue to provide personalized support and networking opportunities.
Learn more about AIU's Career Support initiatives.
---
Take the
next step.
Classes start
January 27, 2021!
Complete this form and an AIU Admissions Advisor will contact you and provide further assistance.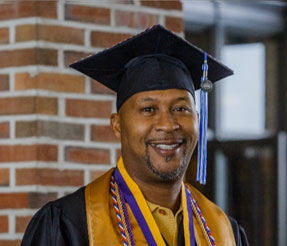 "The online option attracted me to AIU. The online atmosphere was great. AIU provided the tools and all the different resources to help me be successful in my degree."
- Anthony Wheatley
MBA 2018
BBA 2015