Career Services at AIU Houston
When it comes time to start thinking about post-graduation plans, AIU Houston's Career Services department is here to support you so you don't face the challenges of the job market alone. With access to special professionalization courses, personalized career coaching, and a vast alumni and employer network, we can help you with everything from writing your resume to outlining a comprehensive job search strategy. Our Career Coaches can also provide resources specifically for military students making the transition from active service into the civilian workforce.
Career Services Available
We provide career counseling programs and services designed to help you through every stage of your degree program and even after graduation. Some of our available services include:
Career Advantage Program
The Career Advantage Program (CAP) is a set of career-planning courses and tools designed to help graduates and current students develop their professional portfolio and marketability. From connecting you with relevant local job listings to helping you develop a comprehensive job search strategy, our CAP is at the heart of our commitment to act as a long-term career partner for our students.
Alumni Resources
Our dedication to our students doesn't end after graduation. That's why we offer ongoing career counseling to help alumni navigate the job market. In addition to continued access to professional Career Coaches, we can help you connect with other alumni, shape and develop your professional brand, and adapt in response to changes in the industry and your field.
Resume Support
Our Career Services department can help you prepare job application materials like a resume and cover letter when the time comes. Whether you need help creating your first resume, shaping your cover letter for specific positions, or tailoring job application materials to fit a new direction in your career, our Certified Professional Resume Writers will provide personalized feedback and advice. We can help you with specific resume conventions in your field and even provide some convenient templates to get you started.
Personalized Career Coaching
Our professional Career Coaches are available for one-on-one career counseling no matter where you're at in your job search, whether you're starting to prepare for the job market after graduation, trying to get an early start midway through your degree program, or as an alumni making a career change.
We can do more than just help you apply for jobs, though. Our Career Coaches can also walk you through the process of creating a professional brand as well as provide guidance on how to effectively network within your field.
Learn more about our AIU's Career Services department.
---
Take the
next step.
Classes start
January 27, 2021!
Complete this form and an AIU Admissions Advisor will contact you and provide further assistance.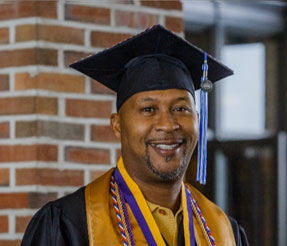 "The online option attracted me to AIU. The online atmosphere was great. AIU provided the tools and all the different resources to help me be successful in my degree."
- Anthony Wheatley
MBA 2018
BBA 2015