With AIU Master's Edge, you can:
Get a Head Start
While pursuing your bachelor's degree, substitute two elective courses with two master-level courses.
Graduate Sooner
The two master-level courses will be applied toward both your bachelor's and master's degree requirements.
Save Money
Taking two fewer classes in your master's program also means two fewer classes to pay for which means you can save up to 25% on the overall cost of your master's degree tuition, or more than $7,000.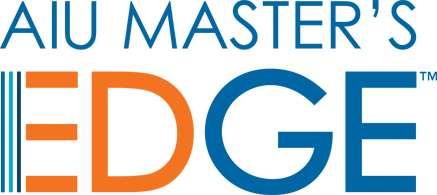 Students enrolling in the AIU Master's Edge program must meet the following requirements:
Be a current AIU student enrolled in the BBA, BAcc or BHCM programs
Have a minimum 3.0 GPA
Have completed at least 51% of your bachelor's degree
To learn more about the AIU Master's Edge program, contact your Student Advisor at 877-221-5800 Option: 1.
* Master's Edge program applies to the MBA and Master of Healthcare Management programs.