AIU Online's 2014 Distinguished Alumni Award Recipient
---
Coralanne Griffith-Hunte
Hometown: Medford, NY
Degree Earned: M.Ed.
Specializations: Leadership of Educational Organizations
Graduation: 2010
---
Our 2014 Distinguished Alumnus, Coralanne Griffith-Hunte, is an accomplished educational leader and graduate of the M.Ed program in 2010. She served for several years as the Founding Director of Operations for Challenge Prep Charter School and is also an elected official in the Borough of Queens, New York City, where she was first elected to the School Board for her district and subsequently became the President of the School Board. In 2013 she was appointed to serve as a representative of the President of the Borough of Queens to the Department of Education's Community Educational Council. Throughout she has also maintained a practice as an independent educational consultant.
As a member of her community our 2014 Distinguished Alumnus is counted on by tens of thousands of students and their families to advocate for their educational needs in a cauldron of diverse backgrounds and cultures, often competing interests, and a constantly changing landscape of expectations in the educational sphere. In addition to her professional commitments Coralanne also volunteers in her community to teach life skills, drama and dance to youth of all backgrounds, committed to meeting young people "where they are" and helping them to achieve their dreams.
---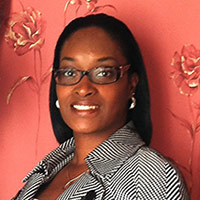 ---
American InterContinental University cannot guarantee employment, salary, or career advancement. The experience of this alumnus may not be representative of all students.