Jobs for a Master's Degree in Project Management
Jobs for a Master's Degree in Project Management
Posted August 24, 2012 by AIU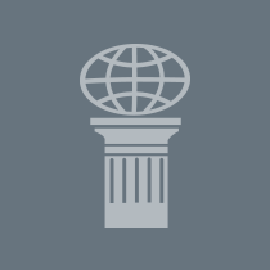 An MBA in project management is a Master's degree in business administration with a specialization in Project Management. This type of degree can signal to an employer that the applicant not only understands assorted needs from a business perspective but understands how vital time management, organization and strategic planning are.
The role of the project management is to oversee all aspects of a project from planning to completion. It is their job to make sure the project is completed within the guidelines set by the company or client. They are responsible for planning, motivating others, budgeting, problem solving and more. As project managers deal with a variety of different people, it is important that they have excellent communication skills, and are not afraid to make decisions or let people know what is expected of them. Project management is a challenging and fast paced career field that could be good for someone who is able to stay organized and work well under pressure.
It is important to understand the difference between an MBA in Project Management and a certification in Project management. The majority of Master's courses offer a certification as part of the course itself. These certifications are through the Project Management Institute, which is the only accredited program available for this career path.* PMI requires that students have the certain education requirements and experience before they can sit for their certification exams. While most Master's programs offer the certification as part of the educational requirements, not all do. Some people choose not to pursue certifications, or are not eligible to pursue them. Obtaining your Master's in Project Management as well as other training, or experience can increase your value to potential employers.
A variety of jobs types are available to the person who has an MBA in project management. While everyone's experience may vary, graduates of a Master's program generally start out in entry-level positions and raise through the ranks once they prove that they can efficiently put the skills they learned in school into practice in a real-world job experience.
Graduates from an MBA program in project management are generally prepared for business-related careers, such as those in construction, information technology development or consulting. According to wetfeet.com, individuals may find positions as:
Project Coordinator
This is usually an entry-level position that deals with the paperwork aspect of project management. In this position, a person will generate reports, schedule meetings and aid the management team in whatever areas they require assistance. The project coordinator is expected to keep everyone on the team up to date on the progress of the project.
Assistant Project Manager
The assistant project manager is generally assigned a specific task or set of tasks to complete during the course of a project. It can require education, training, and experience. They report to the project manager directly, but are expected to complete their tasks independently and efficiently. In this position, the assistant project manager has the chance to show his ability to complete projects and in doing so successfully can signal that he is ready to take on larger roles.
Project Scheduler
This position is responsible for keeping track of all aspects of a project's schedule via the use of software. The project scheduler inputs and updates files according to direction given by the management team.
Project Manager
In this position, you are responsible for running a project or leading a team. The success of the project is your responsibility and you report directly to the hiring client or company. You are expected to oversee all aspects of the project from scheduling and budgeting to directing team members in other positions. It can require education, training, and years of experience.
Senior Project Manager
In an environment where there are multiple projects being worked on, the senior project manager is in charge of working with each individual project's manager in order to make a decision as to which projects take priority as well as maintain the budget and cost approval for each project. The senior manager is tasked with organizing multiple teams and making sure that each project manager is working within the guidelines of both time and budget constraints of the company. It can require education, training, and many years of experience.
---
http://www.pmi.org/membership/benefits/career-professional
http://www.wetfeet.com/careers-industries/careers/project-management
*AIU does not guarantee third-party certifications. Certification requirements for taking and passing certification examinations are not controlled by AIU but by outside agencies and are subject to change by the agencies without notice to AIU. Therefore, AIU cannot guarantee that graduates will be eligible to take certification examinations, regardless of their eligibility status upon enrollment.