Celebrate Your Love for IT on These Technology Holidays
Celebrate Your Love for IT on These Technology Holidays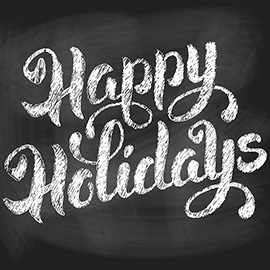 Your love for technology might extend to your attachment to your cell phone, or it might even blossom into a desire to pursue an information technology degree. No matter how much you appreciate technology, there's no doubt that it affects your daily life. So why not celebrate technology once in a while?
Here are some intriguing technology holidays you might want to check out in the coming year.
Techies Day began in 1999, and it was started by technies.com. The holiday, which occurs on October 3rd, was intended to encourage technical professionals to help children learn about technology, but it's also a great time to thank the tech-savvy people in your life for all the times they set up your cable box or fixed your computer.
Clean Out Your Computer Day was started by the Institute for Business Technology in 2000, and it occurs the second Monday of February. Use Clean Out Your Computer Day as a good excuse to finally clean out your inbox, back up your data, and organize your files. You can also wipe down your monitor and use a can of compressed air to rid your keyboard and computer tower of dust.
Records and Information Management Month isn't strictly a technology holiday, but you could consider it technology-dominant since most record-keeping is now done electronically. The holiday, abbreviated as RIMM, was introduced by the Association of Records Managers and Administrators (ARMA) International, and it occurs every April.
Cyber Monday isn't an official holiday, but it has grown in popularity since it began in 2005. The holiday was launched to boost e-commerce sales during the holiday season. Cyber Monday is celebrated on the Monday after Thanksgiving and Black Friday, and it's a good time to look for online discounts on electronics and other hot items.