What Kind of Jobs Require a Bachelor of Business Administration?
What Kind of Jobs Require a Bachelor of Business Administration?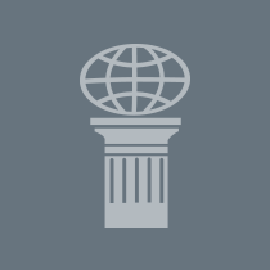 One of the biggest questions in the minds of college students across the country is "what kind of career am I interested in?" The degree that a student pursues in college will have a direct correlation to the career path they tread after graduation. Many degrees offered at post-secondary institutions have a specialized approach, but that doesn't mean that the jobs they lead to after graduation are narrow in scope. The Bachelor of Business Administration (BBA) is one such degree.
At first glance, one might assume that a BBA is designed only for those interested in a career managing and directing large corporations and businesses. This assumption is a foolish one to make though. There are a number of different careers for BBA graduates to pursue.
Not All Degrees Are Created Equal!
While an BBA can help you for effective leadership in today's fast-paced business world, not all of the BBA degree programs out there are the same. When examining any BBA program, make sure the program is accredited by an accrediting body, such as The Accreditation Council for Business Schools and Programs (ACBSP). ACBSP accreditation certifies that the teaching and learning processes of these programs within a business school meet rigorous educational standards. ACBSP is a leading specialized accreditation association for business education supporting, celebrating, and rewarding teaching excellence. Established in 1988, ACBSP is the only business accrediting organization for all associate, baccalaureate, and graduate degree programs.
A degree in an accredited BBA program can be the differentiator in today's competitive job market, so be sure to ask questions about accreditation when talking to any college or university.
What You'll Learn
A BBA degree is by nature a broad-based degree in the field of business that offers students an all-encompassing approach to business functions and the skills necessary to master those functions. According to Yahoo! Education, the BBA is one of the Top 10 degrees in 2012 and is considered a "staple" degree because it is consistently in need. Coursework includes a variety of areas of study ranging from business statistics and financial management to accounting and marketing.
Personal Financial Advisor
Surprising as it may be, the BBA may open the door to becoming a Personal Financial Advisor. The heavy dose of finance-based coursework in BBA programs adequately substitutes for the education provided in finance degree programs according to Yahoo! Education, citing the U.S. Department of Labor. Personal Financial Advisors spend their days advising clients on investments, taxes, and insurance.
Survey Researcher
Yahoo! Education recently ranked the BBA as the top degree for those looking to land a career in today's booming fields. Among the possible jobs Yahoo! Education listed for BBA grads was a position as a Survey Researcher. The field is expected to see 24% job growth in the coming years, making it a great option with future growth for BBA grads.
According to the U.S. Bureau of Labor Statistics (BLS), Survey Researchers design and conduct surveys. The data collected in those surveys, which cover factual information regarding employment and salary data for example, is then analyzed by researchers to determine trends.
Budget Analyst
While compiling a list of the degrees that attract employers to graduates, Yahoo! Education found the BBA was the most attractive degree in the mind of most employers. Yahoo! Education went on to state that graduates have numerous career options in the world of business and finance, including the position of Budget Analyst.
According to the U.S. BLS, Budget Analysts work with private and public companies to prepare budget reports and help monitor corporate spending. The goal of Budget Analysts is to organize corporate budgets, prepare reports on current spending, and recommend future spending plans based upon those budget plans.
It's important to remember that everyone's experience will be different when pursue positions like these. In many cases, other factors, such as experience in the field, are also taken into consideration.
Yahoo! Education has cited on numerous occasions the value of earning a BBA. With a diverse offering of courses in many programs, graduates with a BBA can pursue careers within a variety of fields from business administration and management to the world of high finance.
---
http://education.yahoo.net/articles/popular_online_degrees2.htm?wid=1004&svkid=EZPJ&usid=be61a1c9-579f-497e-98c1-5d8b55c0c75f
http://education.yahoo.net/articles/top_trending_degrees.htm?wid=1004&svkid=EZPJ&usid=be61a1c9-579f-497e-98c1-5d8b55c0c75f
http://education.yahoo.net/articles/degrees_for_booming_careers.htm?wid=1004&svkid=EZPJ&usid=be61a1c9-579f-497e-98c1-5d8b55c0c75f
http://education.yahoo.net/articles/most_marketable_degrees.htm?wid=1004&svkid=EZPJ&usid=be61a1c9-579f-497e-98c1-5d8b55c0c75f
http://www.bls.gov/ooh/life-physical-and-social-science/survey-researchers.htm#tab-4
http://www.bls.gov/ooh/business-and-financial/budget-analysts.htm#tab-2