Pros and Cons of Becoming Self-Employed
Pros and Cons of Becoming Self-Employed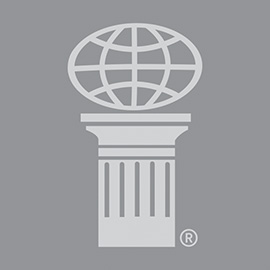 Entrepreneurs started about 500,000 new small businesses in 2011. If you've got a business or product idea, you may be tempted to strike out on your own and become self-employed. In addition to the possibility of greater personal responsibility than you might have as an employee as a larger firm, self-employment can offer a better work-life balance.
But there are risks involved with going it alone that need to be taken into consideration. Here are some of the pros and cons of becoming self-employed.
Pro: You Can Make Your Own Hours
One of the best parts of being self-employed is that you often have the ability to set your own schedule, depending on the type of business you're in. You don't necessarily need to be working 9-to-5 when you're in business for yourself. You can set your own shifts to accommodate other responsibilities and hobbies. Want to catch your son's swim meet or hit the grocery store at 10 a.m. on Tuesday? Go ahead—you're the boss.
Con: Those Hours Can Be Long
The downside of this flexibility is the fact that when you're getting started, you may need to work very long hours. Establishing a business, especially if that business has a shop front and employees, will most likely involve a lot of long days and nights. And you may not be able to find someone to fill in for you when you're sick, or cover for you if you want to take a vacation.
Pro: Defining Your Own Work Environment
When you're in business for yourself, you can design your own working environment. You don't have to fill out a form or ask an office manager for a more comfortable chair: you're the boss. You can choose your own chair and set your own dress code. Better yet, you can ditch the commute and work from home, or set up shop close to where you live.
Con: Being Alone In Your Work Environment
Until you hire employees, being self-employed can be a lonesome business. Working from home can feel isolating, and requires self-discipline to be done effectively. If you can see yourself getting distracted by the home shopping network, or letting your office take over your house as a self-employed person, you may want to focus your efforts on the traditional career ladder instead.
Pro: Choosing The Work You Want To Do
When you're self-employed, you can choose the projects and people you're going to work with. You don't have to spend time on dull, tedious projects defined for you by a boss, or let your talents languish. You can define your directions of growth in a very real way when you're the boss.
Con: Doing It All Yourself
In the early stages of business ownership, you may find yourself wearing a ton of hats. You'll need to be the head salesperson, marketer, accountant, human resources department, receptionist, and anything else your business requires until you can hire and train employees. If there's something you're seriously lacking skills in, your business may suffer until you find the right person—whom you then have to pay and provide benefits for.
Pro: You're Always Learning
Going into business for yourself means you experience new things every day. New challenges, sure, but also new opportunities. Working for yourself offers the possibility of constant growth and self-development. And with your flexible schedule, you can pursue other types of learning, whether it's the guitar lessons you always wanted or an online business degree focused on entrepreneurship. There's really no downside to that.
This article is presented by American InterContinental University, a provider of career-focused degree programs. Students can even study on our Virtual Campus at AIU Online. Find out more at http://www.aiuniv.edu.