What Can a Master's in Project Management Do for Your Career?
What Can a Master's in Project Management Do for Your Career?
Posted October 26, 2012 by AIU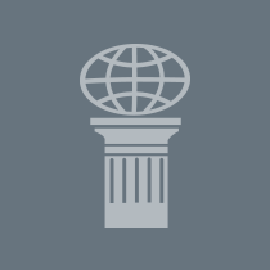 Many of the fields of study offered at colleges and universities across America have existed for decades, if not longer. Other areas of study have been developed further during the late 20th and early 21st century as the economy and business sectors have evolved. One of these younger areas of study is project management.
According to Monster.com, it was once possible for students and professionals to break into the field of project management with little education specific to the field or a degree from a completely unrelated field of work. As project management has evolved as a field of study more and more institutions are beginning to offer Bachelor's and Master's programs in project management. The question then becomes, what can a Master's in Project Management do for your career?
Not All Degrees Are Created Equal!
While a Master's in Project Management can help you for effective leadership in today's fast-paced business world, not all of the Master's in Project Management degree programs out there are the same. When examining any Master's in Project Management program, make sure the program is accredited by a reputable accrediting body, such as The Accreditation Council for Business Schools and Programs (ACBSP). ACBSP accreditation certifies that the teaching and learning processes of these programs within a business school meet rigorous educational standards. ACBSP is a leading specialized accreditation association for business education supporting, celebrating, and rewarding teaching excellence. Established in 1988, ACBSP is the only business accrediting organization for all associate, baccalaureate, and graduate degree programs.
A degree in an accredited program can be a differentiator in today's competitive job market, so be sure to ask questions about accreditation when talking to any college or university.
Refine Inherent Skills
People who are truly successful in project management possessed the ability to succeed in this field from a young age. According to the United States Bureau of Labor Statistics (BLS), a good project manager began to realize their abilities when they were younger. These individuals have long possessed traits such as an extrovert personality, confidence, and the ability to work well with others.
While individuals could once pursue a role as a project manager with no formal project management training, these programs now exist to help individuals refine their skills and traits to help them succeed as a project manager. (BLS - Project Manager Profile, page 5)
Master's is now the Norm
As previously mentioned, more and more employers are looking for project managers who possess a formal education. According to Monster.com, employers used to hire project managers with a variety of backgrounds. Individuals with related experience in a different career field, related business degrees, or simple certifications were often hired to lead projects.
More recently however, employers are looking for candidates with a Master's in Business Administration or Master's in Project Management. Formal training in these programs is becoming more important among employers. Douglas Arnstein, president of Absolute Consulting Group, points out that more and more universities are adopting Master's in Project Management programs.
Boost Advancement Chances
Individuals who have been working the field for some time need not worry about losing their job for lack of formal education, but advancement opportunities favor those with a Master's in Project Management. Certain project management positions, such as information technology positions, put equal emphasis on relevant work experience. Monster.com points out however that the added skills and knowledge provided by project management programs makes employees more attractive.
Project management is a difficult field to get a grasp on. The requirements of employers can differ from field to field, with some positions available to certificate holders with a depth of experience, while other employers look for those with formal education. No two individuals will experience the same success even if they graduate from the same Master's in Project Management program. With that said, there are benefits to be gained from completing a formal program such as a Master's in Project Management.
---
http://www.bls.gov/opub/ooq/2006/summer/art03.pdf
http://career-advice.monster.com/job-search/company-industry-research/career-spotlight-project-manager/article.aspx
http://career-advice.monster.com/career-development/education-training/project-management-skills/article.aspx