5 Reasons Why Staffing Agencies Are Good Places to Jump Start Your Career
5 Reasons Why Staffing Agencies Are Good Places to Jump Start Your Career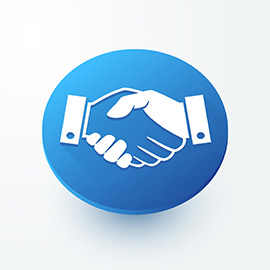 During the last few years, staffing agencies have become essential components to the standard hiring processes of many large, reputable companies. There are good reasons for this, too—companies can avoid paying health benefits to new employees and can get a good idea of a person's work performance without paying the steep costs commonly associated with onboarding. Additionally, economic instability has made it difficult for employers to add more full-time positions based on forecasted growth, ultimately creating a need for contract workers who can be let go when their contract ends.
As a career seeker, this news may sound like bad for you, but an increased emphasis on staffing agencies can actually benefit you as long as you have a firm grasp on how to make them work for you.
Here are a few pieces of advice designed to help you do just that:
Access to Major Employers: Staffing agencies are not just used by small companies without the resources to build a full HR department. More and more large, prestigious companies use staffing agencies for the reasons listed above, and staffing agencies may offer job seekers an easier pathway in.


Additional Advocates: Job seekers who have the knowledge, ability, and willingness to perform at a high level, but who do not have the years of experience in the field many employers require, may find a strong advocate in the recruiter they work with. If you impress the company you are contracted out to, the recruiter will view you as a valuable marketing tool for the staffing agency, providing incentive to that recruiter to place you with important and impressive clients who would be inaccessible to you on your own.


Networking Opportunities: Going on temporary assignments will allow you to get to know employees, many of whom may be hiring managers, at a variety of companies in your area. Again, allow your knowledge, work ethic and professionalism to stand out, and be sure to keep up with the people you connect with (LinkedIn is a great way to do this). Make them remember you when they need to fill a full-time permanent position.


Resume-Building Opportunities: Entry level job seekers may find staffing agencies particularly helpful, as they will find many opportunities to gain hands on experience with industry-specific responsibilities and technologies, which will translate nicely onto a resume and LinkedIn profile.


Temporary-to-Hire/Direct Placement: Not all positions filled through staffing agencies are strictly temporary contracts. Many companies will transition contract employees into full-time, permanent employment if they perform at or above company expectations during their contract, and many companies will use staffing agencies to fill full-time, permanent positions.
Keep in mind staffing agencies aren't just for entry-level candidates. There are many mid to senior level positions available through staffing agencies that provide competitive wages, and many staffing agencies that offer health insurance as well. If you plan on incorporating staffing agencies into your overall search strategy, be sure to shop around a bit to find the agency that is right for you.
Learn more about the services and resources provided by the AIU Career Services department.